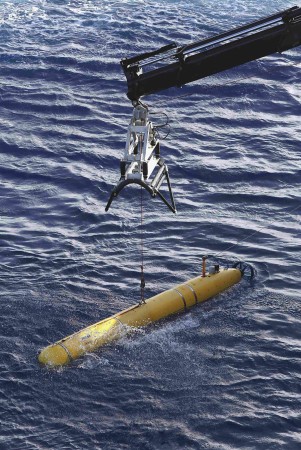 A search team looking for the missing Malaysia Airlines MH370 flight that disappeared last year has found an uncharted shipwreck on the floor of the Indian ocean.
The wreckage includes an anchor, about 4 km below the surface, Australia's Joint Agency Coordination Centre said on Wednesday, according to AFP.
The Australian Transport Safety Bureau spotted "multiple small bright reflections" while using solar scanners, in a region where man-made objects are rare.
"The majority of the contacts were comparatively small ― around the size of a cricket ball ― interspersed with a few larger items.The biggest of the objects was "box shaped and approximately six metres in its longest dimension," the agency said.
The identity of the ship, whose wreckage was found in the southern part of the 1,20,000 sq km search area, is not known, as the wreckage had not been charted before.
The year-long search has not yielded any sightings of possible wreckage from the MH370 flight, which went missing last year after it veered off its flight path from Kuala Lampur to Beijing on 8 May.
It is believed to have crashed into the Indian Ocean.