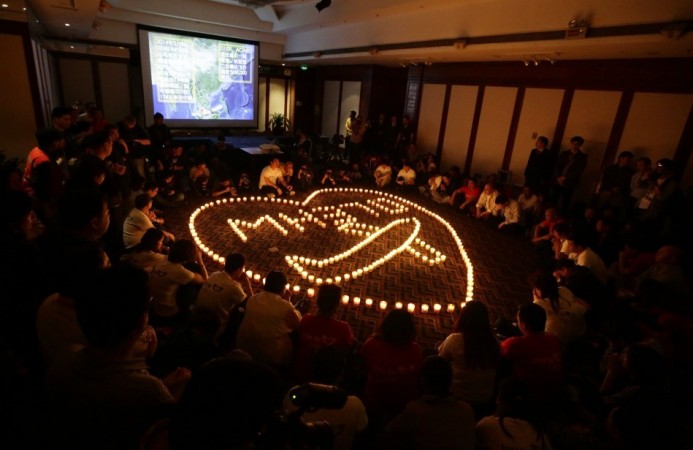 An Australian exploration company known as GeoResonance has claimed that it has found the possible wreckage of the crashed Malaysia Airlines flight MH370, six weeks after the mysterious disappearance of the aircraft on 8 March.
(Also Read: EXCLUSIVE: MH370: Australian Businessman Claims he Saw 'White Plane Image' Under Water while Flying from Melbourne to Bali)
The Adelaide-based GeoResonance said on Monday that the possible wreckage of the missing plane was found in the Bay of Bengal, 5000kms away from the current search location in the southern Indian Ocean off Perth. The company stated that it had begun its own search for the missing Boeing 777 March 10, according to The Star.
The exploration company covered a whopping area of 2,000,000 sq km of the possible crash zone using various images obtained from satellites and aircraft, with company scientists focusing their search efforts north of plane's last known location. GeoResonance's search involved the use of over 20 technologies to analyze the data including a nuclear reactor, company spokesperson David Pope said.
He claimed that his company used the technology initially designed to detect nuclear warheads and submarines.
He said that the company compared their findings with images taken on March 5, three days before MH370 disappeared, and did not find what they saw at the spot.
"The wreckage wasn't there prior to the disappearance of MH370. We're not trying to say it definitely is MH370. However, it is a lead we feel should be followed up," Pope told the newspaper.
Another GeoResonance spokesperson, Pavel Kursa said that several elements found in commercial airlines were detected at the spot, where they found the possible wreckage in Bay of Bengal.
"We identified chemical elements and materials that make up a Boeing 777...these are aluminum, titanium, copper, steel alloys and other materials," Kursa said in a statement.
Malaysia's Department of Civil Aviation Director-General Azharuddin Abdul Rahman told the paper that Malaysia was not aware of the report of the finding.
"We will have to check and verify this report," he said.
The Beijing-bound Malaysia Airlines flight MH370 carrying 239 people left the KL International Airport at 12:41am on March 8 and disappeared from radar screens about an hour later, while flying over the South China Sea.
A multinational team has been searching for possible debris in the Southern Indian Ocean since then. The location of the search area has been shifting ever since the operation began, but nothing has been recovered so far.
(Read: EXCLUSIVE: MH370: Australian Businessman Claims he Saw 'White Plane Image' Under Water while Flying from Melbourne to Bali)
[ED:VS]