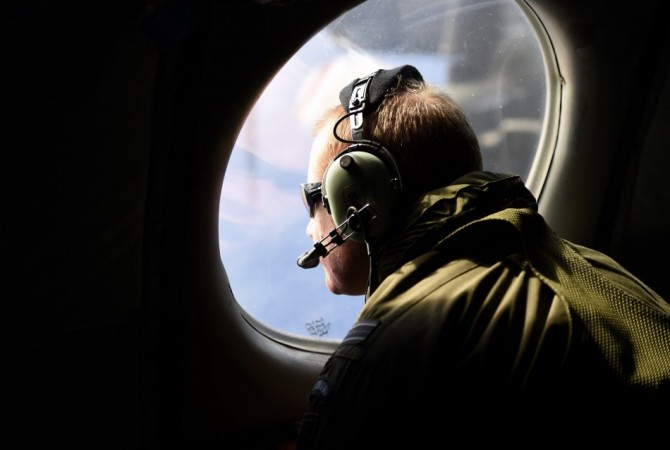 Three pieces of what has been described as possible debris washed up off the coast of Western Australia are being investigated to see if they are from the missing Malaysian Flight MH370.
One of the objects has been described as being of the length of a car with 'distinct rivets'. The possible wreckage from the plane were reportedly found by someone walking on the beach about six miles east of Augusta in Western Australia.
Augusta is near Australia's southwestern tip located about 190 miles from Perth, where the search for the missing plane has been headquarted.
"The ATSB is examining the photographs of the material to determine whether further physical analysis is required and if there is any relevance to the search of missing flight MH370," The Australian-led Joint Agency Coordination Centre said in a statement.
"The ATSB has also provided the photographs to the Malaysian investigation team."
The News comes after Australian authorities searching for the missing Malaysia Airlines flight MH370 in the depths of the Indian Ocean have said that the Bluefin-21 submersible, which is scanning the bottom of the ocean, has not yielded any result. Therefore, a much more powerful sonar equipment is likely to be used to scan for debris on the seabed.
Australia's defense minister, David Johnston said that more powerful commercial sonar equipment would now be deployed, similar to the system that found the Titanic 3,800m under the Atlantic Ocean in 1985 and the Australian Second World War wreck in the Indian Ocean in 2008, according to the Guardian.
"The next phase, I think, is that we step up with potentially more powerful, more capable side-scan sonar to do deeper water," the British daily quoted Johnston.
Meanwhile, Malaysia's New Straits Times has reported that Malaysia has established an independent international investigation team to evaluate investigate and determine the actual cause for the mysterious disappearance of the ill-fated plane.
"It is imperative for the government to form an independent investigation team. It is not only competent and transparent but also highly credible. As I constantly said since the beginning, we have nothing to hide," the newspaper quoted the Acting Transport Minister Datuk Seri Hishammudin Hussain as saying.