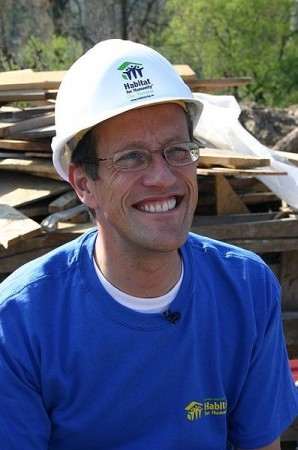 A widely known face in the American Television channel CNN, Richard Quest, who is also an aviation and airline correspondent, has defended the way the Malaysian Government has handled the MH370 case - a fact that could potentially add to the anger of the family members, who have slammed Malaysian government for hiding the truth.
Read: All 239 Passengers Onboard MH370 Declared Dead
Calling the incident "unprecedented", the CNN news presenter said in a series of tweets from his account @RichardQuest, that while mistakes had been made, the circumstances were unique.
"Mistakes have been made in the investigation #MH370 by the Malaysians to be sure BUT this incident is unprecedented," one of the tweets reads.
"The National Transportation Safety Board, the Federal Aviation Agency, the Bureau d'Enquetes et d'Analyses, the Air Accidents Investigation Bureau are all accredited and taking part.
"It's silly to suggest that only first world countries should investigate. Worse, it is wrong. The Malaysians are in unique circumstances," Quest said early Tuesday.
The news presenter, best known for his show, "Quest Means Business", added that "on-one in their right mind would have expected #MH370 would be 2500 in the OPPOSITE direction without any radar or warning"
"The Malaysians would be damned if they did release info and damned if they don't," he said adding: "It is ridiculous to pretend this investigation has been a disaster. The big question is how the Malaysian military missed it going back across the country."
Quest has more than 173,000 followers on Twitter and the newscaster's words are often considered important, partly due to his fame in CNN.
On Monday, Malaysian Prime Minister Najib Razak said in a news conference, citing data and satellite analysis from a British company called Inmarsat that MH370's journey "ended in the southern Indian Ocean". He said that the last known position of the missing plane was in the middle of the Indian Ocean. Razak expressed "deep sadness and regret" while informing the news to the family members.
"It is with deep sadness and regret, that according to this new data, flight MH370 ended in the southern Indian Ocean," Razak told reporters.
The statement from the Malaysian PM essentially negates any hope of finding the 239 people onboard the missing plane alive.