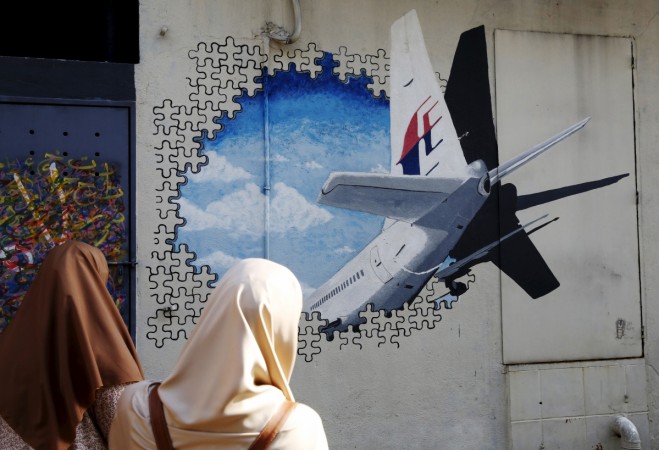 An international team of investigators said Tuesday the whereabouts of Malaysia Airlines flight MH370 remained a mystery two years after the plane's disappearance March 8, 2014. Tuesday marked the second anniversary of the plane's disappearance with 239 people on board.
The Malaysian investigation team released a second interim statement Tuesday on the progress of the investigation into the plane's disappearance. The Malaysia Airlines plane had gone off the radar a little while after it took off from Kuala Lumpur to Beijing, and is believed to have crashed into the Indian Ocean.
Also read: What we know two years into Malaysia Airlines plane's disappearance
"To date, the MH370 wreckage has still not been found despite the continuing search in the South Indian Ocean. However, a flaperon was recovered in the French island of Réunion on 29 July 2015 and was determined to have been a part of the MH370 aircraft, [sic]" the statement said.
The Malaysian authorities said the final report on MH370 would be released once the wreckage of the aircraft is located or the search for it is terminated, whichever is earlier.
Australia, Malaysia and China — the three countries working on the search for MH370 — have said if no credible evidence is found by the time the 120,000-square-kilometre search area is completely covered by July this year, its ambit will not be expanded.
The head of the Australian Transport Safety Bureau (ATSB), which is leading the underwater search for the Boeing 777 aircraft, had told the Guardian the plane was "very likely" to be found in the remaining search area in the Indian Ocean, with three-fourths of the area having already been covered.
"As we search the remaining 30,000 square kilometre zone in the days and months ahead, Australia, Malaysia and the People's Republic of China remain hopeful the aircraft will be found," Australia's transport minister Darren Chester said in a statement Tuesday.
Families of the passengers on board MH370 have urged authorities to not give up until the plane is found.