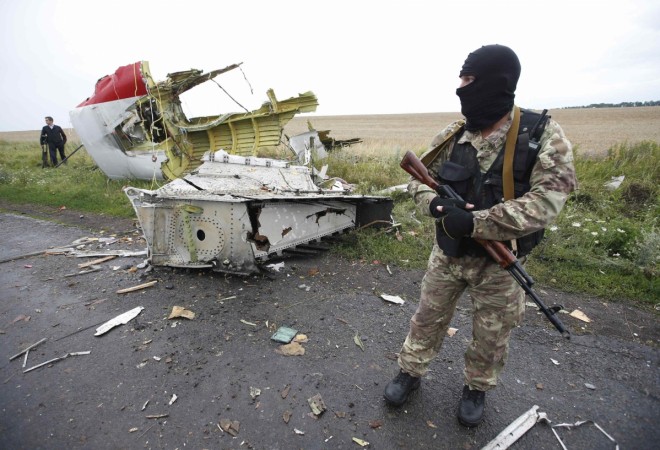 Authorities investigating the MH17 crash in the Netherlands have released more than 500 documents linked to the July 2014 tragedy after several media houses filed an appeal under the country's Freedom of Information Act.
National Coordinator for Counter-terrorism and Security Dick Schoof was forced to release the documents after news agencies NOS, RTL Nieuws and Volkskrant filed the appeal.
A total of 575 documents, mostly containing emails exchanged within the National Crisis Core Team after the disaster, were released. The Netherlands, however, has still kept 147 of the requested documents as classified and refused to release it to the public, NLTimes reported.
The emails contain discussions on how to communicate about the tragedy to the victims' relatives.
A part of the Dutch documents includes a discussion about investigators referring to a statement made by then Minister of Foreign Affairs Frans Timmermans regarding the oxygen mask allegedly found on one of the victims.
The emails largely conclude that it is unclear as to how the mask was found on the victim. Forensic test will determine whether the mask was in use during the crash or not.
The Netherlands is leading an investigation into the 17 July plane crash. Malaysia Airlines flight MH17 was flying from Amsterdam to Kuala Lumpur when it crashed over eastern Ukraine, killing all 298 people onboard.
A report released in July suggested that the Malaysia Airlines flight MH17 disintegrated mid-air after a "massive explosive decompression".
The United States as well as Kiev had accused the rebels in eastern Ukraine of downing the flight with a Russian-made Buk missile.
Kiev, however, could not provide any evidence in support of its accusations. Recently, an investigation by a Dutch news channel also concluded that the MH17 was shot down using a Russian Buk missile.