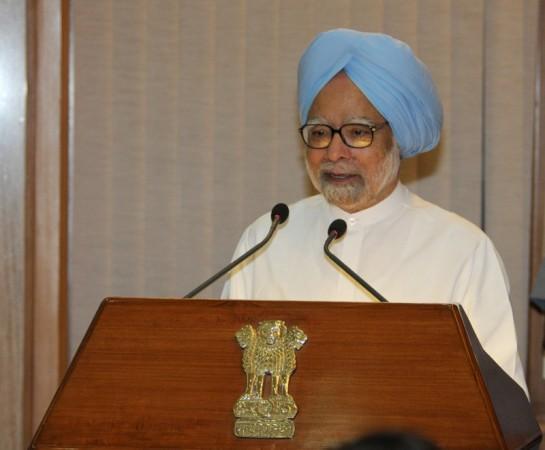 Prime Minister Manmohan Singh appreciated UPA's governance for making MGNREGA possible while releasing MGNREGA Sameeksha on Saturday.
Terming Mahatma Gandhi NREGA as UPA's flagship initiative which is benefiting millions of families in villages across the country over the years, Manmohan Singh claimed that the average wage per person-day has gone up by 81 percent since the inception of the scheme
"In 2010-11, nearly 5.50 crore families were provided over 250 crore person-days of work under the programme. This is a sharply higher figure than the 90 crore person days of work provided in the first year of the Scheme in 2006-07," said Manmohan Singh.
"The Scheme scores high on inclusiveness. The share of Scheduled Cast/Scheduled Tribe families in the work has been 51 percent and that of women 47 per cent. The average wage per person-day has gone up by 81% since the Scheme's inception. Wages are indexed to protect workers from the ravages of inflation," he added.
The Prime Minister also noted about the measures initiated by the government to pay wages through back/post offices to the workers in the rural-areas, calling it as "an unprecedented step in the direction of financial inclusion."
"Nearly 10 crore bank/post office accounts have been opened and around 80 percent of Mahatma Gandhi NREGA payments are made through this innovative route," he said.
The Mahatma Gandhi National Rural Employment Guarantee Act (MG NREGA ) is UPA-II's flagship programme and a move towards bringing down unemployment rate in the country. This programme aims at enhancing the livelihood of the people in rural areas by guaranteeing hundred days of wage-employment in a financial year to a rural household whose adult members volunteer to do unskilled manual work.