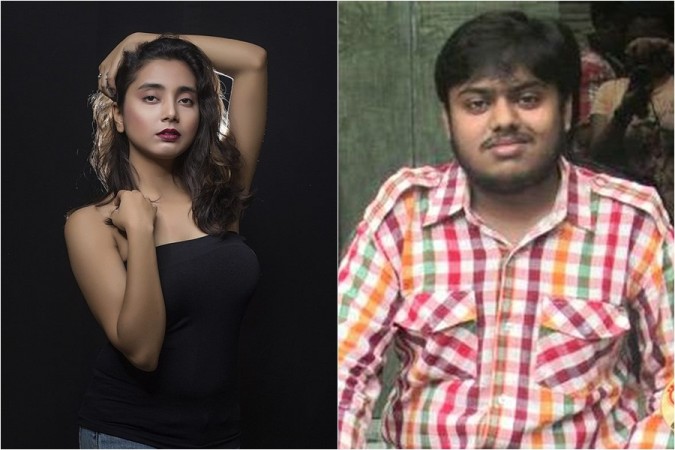 Amid the ongoing MeToo movement in India, Bengali actress Anurupa Chakroborty has come out in the open to name and shame her perpetrator.
In a Facebook post, Anurupa has accused Bengali director Pavel Bhattacharya of forcibly hugging and kissing her when she was called to audition for a role in his movie Rosogolla at his place in Naktala a long time back.
Anurupa said that Pavel even asked her to marry him and lying about his troubled marriage. She said Pavel even threatened me to not cast her in his film if she doesn't to comply to his demands.
Read Anurupa Chakroborty's full-unedited Facebook post here:
"#metoo
I'm sharing something which I should have done a long time back. Probably now most of the people know who Pavel is. I was called to audition for his film Rosogolla. One day he messaged me that he finds me looking similar to Radhika Apte and he would cast me in his next feature and called me to his place at Naktala. He handed me the script and mentioned everything. I went to his place without makeup, oiled hair, wearing a loose kurti because I was going through depression and I had stopped putting any kind of effort on myself. It was clear from his attitude that he thought I belong from some lower class family. Suddenly he hugged me from behind and started kissing me. Anyway I stopped him and eloped.

Not only this, he said he was working as an undercover agent to investigate the protocol of the Maoists group in Purulia. And there he met his wife who fell in love with him. And he was forced to marry her. And he called me day after day begging me to marry him. He even said while shooting Subhasree Ganguly started hitting on him. I said 'Did you see your face?'Then he again started saying 'biye kor amake'. Then I went to someone common who knew both of us and told him everything. Then I came to know he's got a happy family life and his wife gives in everything to support him. He even threatened me to not cast me if I don't do what he says. That's the real Pavel Bhattacharya. Unapologetic liar and pervert."