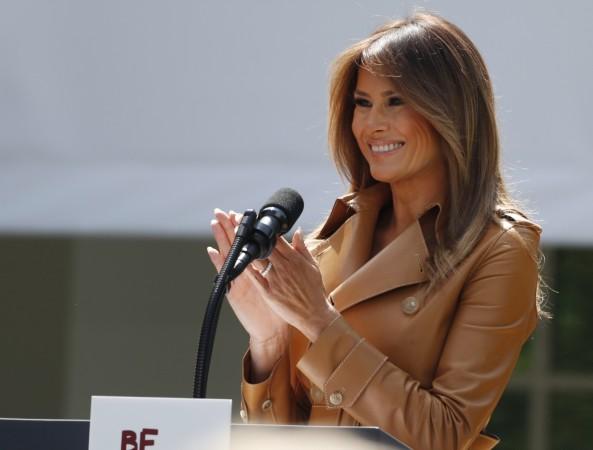 The First Lady of the United States, Melania Trump, has finally broken her silence on the #MeToo movement. She said that although she supports the women who have come forward to reveal sexual assaults, they should produce "really hard evidence" before making sexual misconduct allegations.
"We need to have really hard evidence. You cannot just say to somebody, 'I was sexually assaulted' or 'you did that to me.' Because sometimes the media goes too far and the way they portray some stories, it's not correct. It's not right," she said.
Interestingly, her husband President Donald Trump is facing a number of allegations of infidelity and sexual harassment. Donald Trump has repeatedly rubbished these claims from time to time.
The statement made by Melania has come against the controversy on the nomination of Brett Kavanaugh for the US Supreme Court. Kavanaugh has been accused of sexually assaulting a university research psychologist when they were teens.
President Trump has been backing Kavanaugh with the US Senate eventually confirmed his nomination at the US supreme court after a lengthy nomination process.
Made viral in October 2017, the Me Too movement or #MeToo movement is a crusade against sexual harassment and sexual assault. It is an attempt to highlight the widespread prevalence of sexual harassment, especially at the workplace.
The movement is picking pace in India also with many high profile names are being accused of sexual harassment at the workplace. MJ Akbar, who is the Minister of State (MoS) for External Affairs, and a Member of Parliament in the Rajya Sabha from Madhya Pradesh is the latest addition in the list.