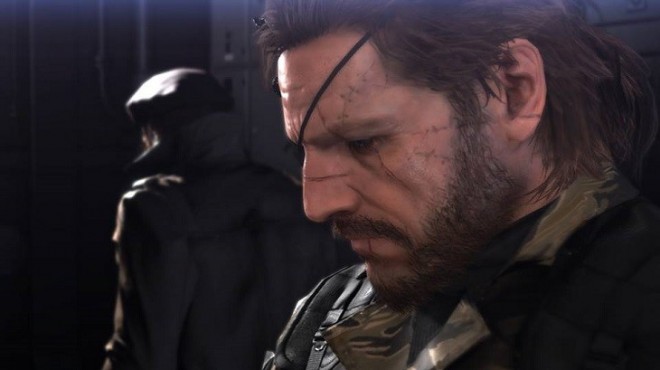 As fans eagerly await the release of the action-adventure video game, Metal Gear Solid 5: Ground Zeroes with its 18 March release date, the creator of the Metal Gear Solid series, Hideo Kojima revealed new details about the game's negative characters.
Kojima revealed details about the upcoming Ground Zeroes and its follow-up game, The Phantom Pain, during a recent interview with Game Informer.
He said players and fans will get to know how long Big Boss has been in coma at the end of The Phantom Pain.
He further shared that the Marines are just soldiers doing their normal duty, they are helping the XOF (the villains) because they were so commanded. "They're working there, and they're not the same as them [XOF]. Skull Face comes there with XOF, and him and his guys are doing these tortures and whatnot," he said. He also added that, "Ideally, Snake would only go there and wouldn't shoot the Marines, he would just put them to sleep because the bad guys are only the XOF guys. But that will be up to the player. You can also put them to sleep and throw them off from the cliff."
When asked about the Patriots, he said, he was only able to reveal that the game will have Skull Face and Major Zero. Their relationship will also be depicted in the game.
Speaking about basic and core controls in the game, he said there will not be much difference and players will be able to carry out more activities. Though Ground Zero takes place on an enemy island, Phantom Pain is 200 times bigger and has bases, forests, paths and forts. The player will be given option for what action he wants to take.
He also revealed that players will be able to upgrade their bases, calling it an "evolution." Players will also be able to walk into the bases of their friends and check their bases.
He also wished to play GTA 5, but said he does not have the time to play. Metal Gear Solid 5: Ground Zeroes will release on 18 March for PlayStation 3, PlayStation 4, Xbox 360 and Xbox One.The release dates for Metal Gear Solid 5: The Phantom Pain has not yet been confirmed but it will be releasing for PlayStation 3, PlayStation 4, Xbox 360 and Xbox One.