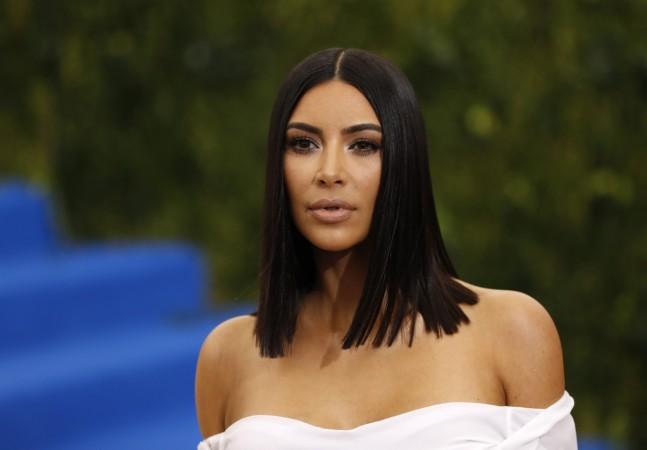 Kendall Jenner was a vision to behold at the Met Gala in New York dressed in a black sheer gown made of hand-painted crystals.
Also read: Want to be successful on social media? Here are a few tips from Shay Mitchell
The 21-year-old left nothing to the imagination as the dress showcased her pert derriere and her model figure. However, Kendall tried to preserve some modesty by wearing a black diamond thong.
The gown was part of La Perla Haute Couture Collection and was designed by Julia Haart.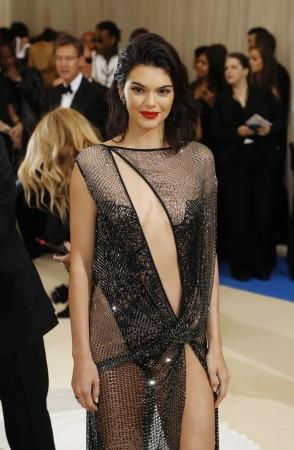 "I was inspired by Rei Kawakubo's concept of 'un-fabric' and her ability to create movement out of seemingly immobile materials," the designer said of the gown, accoding to Daily Mail. "So, I created my own 'un-fabric' by affixing stones to a single thread, creating a beautiful and liquid suspension that mirrored the qualities of a fine silk."
Kendall's younger sister Kylie too went sheer at the fashion event, wearing a nude-coloured bespoke Versace bodysuit.
However, Kim Kardashian, who is known for her skin-baring outfits, decided to cover up this time with an off-the-shoulder white Vivienne Westwood dress.
This comes just days after she revealed to talk show host Ellen DeGeneres that being robbed in Paris has made her a less materialistic person.
"I don't care to show off the way that I used to,' said Kardashian. "I was definitely materialistic before, and not that there's anything bad with having things and working hard to get those things, and I'm really proud of everyone around me that's successful, but I'm so happy that my kids get this me," she added.