Met Gala 2014, one of the biggest fashion events of the year saw some of the best styles on the red carpet. Stars arrived dressed in couture gowns to celebrate the opening of the "Charles James: Beyond Fashion" at the Metropolitan Museum of Art. With much pomp and show, the event was held at 2014 Costume Institute Benefit in New York City on May 5.
Some of the best dressed celebrities for the event included Selena Gomez, Taylor Swift, Emma Stone, Rihanna, Beyonce , Kristen Stewart and Lea Michele.
According to fashion analysis done by Hollywoodlife, Selena Gomez stunned in a berry colored gown by Diane von Furstenberg coupled with a classic hair do. She paired the look with jewelry from Lorraine Schwartz.and reports suggested that Gomez looked mature beyond her years.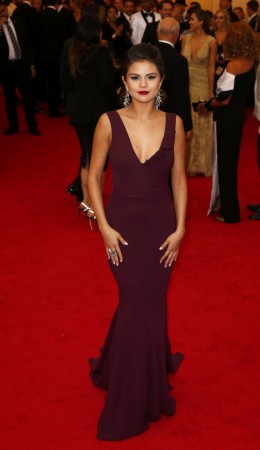 Meanwhile, Gomez's ex BFF Taylor Swift picked up the color of season 'blush pink" for the gown. Taylor's couture for the event came from Oscar de la Renta collection and she did grabbed fashion critic's eyeballs for her classical look.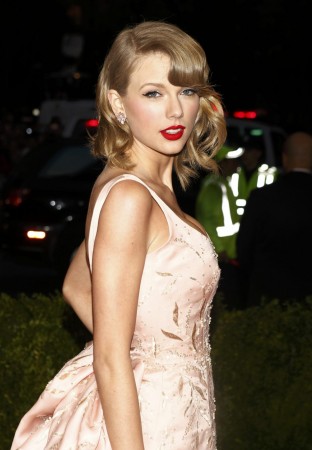 Just before walking down the MET Gala 2014 red carpet, Swift tweeted, "That moment when your cat casually walks up, then abruptly ATTACKS your custom satin Oscar de la Renta gown during your fitting for Met Ball."
Interestingly, Gomez and Swift were both present at the event and fans could not stop to wonder, what will happen if the two met. Now that Gomez has once again broken-up with Bieber, it is possible the former BFF's might rekindle their relationship.
"Taylor's hopeful that they will eventually be friends again. She misses Selena, but she's not interested in being friends with her if Justin is still in her life. Taylor thinks he's like an addiction for Selena and she's not going to enable her. This is tough love, but for sure Taylor still loves Selena, she always will, " Hollywoodlife quoted a source.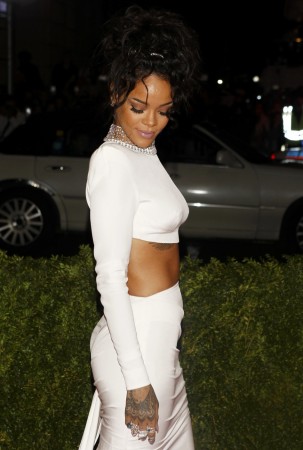 Meanwhile, Rihanna again set the temperature soaring with her bra less white gown look. RiRi wore a Stella McCartney for the event.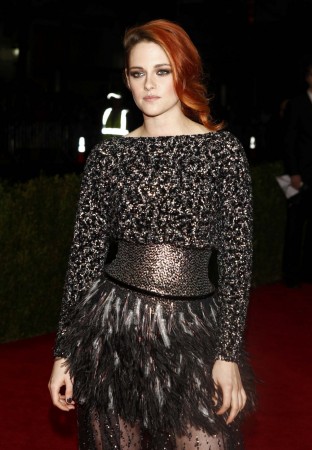 As per reports Kristen Stewart wore a sophisticated attire by Chanel.
[ED:VS]