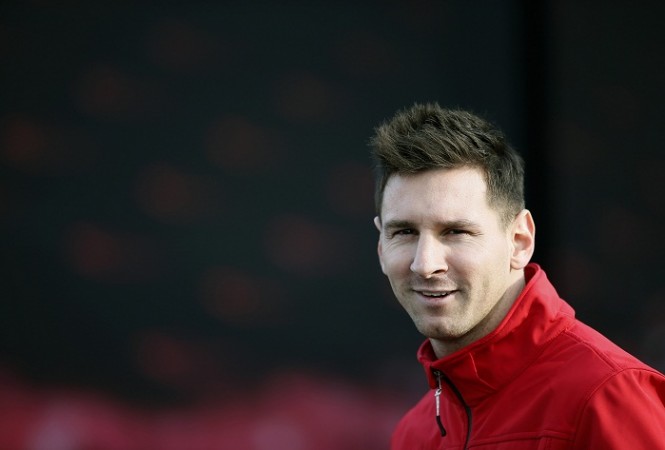 Manchester City are plotting an audacious move to sign Lionel Messi from Barcelona. They are willing to pay the Argentinean star a mega deal, which would see him break the transfer record by a wide margin.
The club owned by billionaire Sheikh Mansour bin Zayed al Nahya will not shy away from shelling huge amount of money for one of the best players the world has ever seen. They have all the cash in the world to help City be a team of superstars.
On the contrary, Messi has to accept the deal as well, if offered, even with the Citizens looking to lure him to the Etihad by offering a mega deal worth a £200 million transfer fee and £500,000 as weekly wage, according to the Daily Mail.
Though, the move might just be a rumour, but in this day, where football has been taking a different shape with business-oriented heads, one cannot turn a blind eye to it.
Nothing has surfaced from Messi recently as far as leaving Barcelona goes, but he had dropped hints sometime back stating, "It is true that I said I would like to stay [at Barcelona] forever, but sometimes not everything turns out the way you want."
There have been reports, which suggested earlier that the player was not happy with the pay packet he received at Barcelona.
This is not for the first time Messi has been linked with a move away from Barcelona, as Chelsea was said to be preparing a bid of £200 million, which of course did not materilaise.
There is no team in the world which would not like to include Lionel Messi in their lineup, but it is easier said than done.
Talking about Messi's possible move to Chelsea, Morinho told BT Sport Chelsea have no chance of signing Messi, "because there is at this moment the financial fair play and with the financial fair play we have to follow certain rules, certain numbers, and we obviously have no conditions to buy, as you were saying, a 'super amazing player' obviously paid with super amazing numbers that Chelsea in this moment we cannot do."
So the scenario might be the same for Manchester City as well, who themselves might face an obstacle with the stringent financial fair play rules.