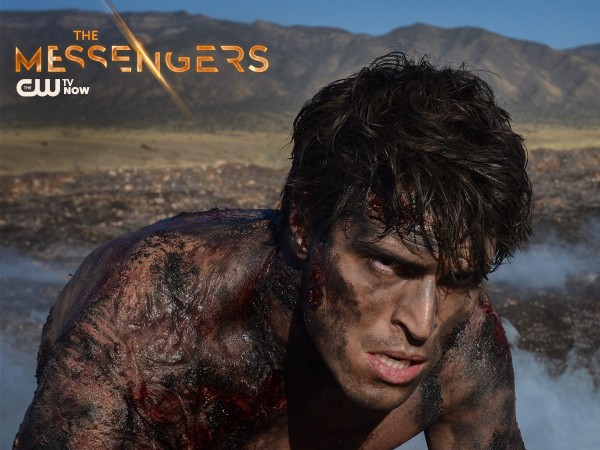 "The Messengers", an original new series to be aired by The CW will premiere on Friday, 17 April at 9 pm (EST) and will bring more thrill and suspense to the network's action-filled Prime Time platter. The trailer for the premiere episode promises a gripping storyline and a strong fan-base like those enjoyed by "Arrow", "The Flash", "The Originals", "The Vampire Diaries" and other popular shows of CW.
The end-of-the-world sci-fi series centres around the five Angels of five Apocalypse; five strangers that are "killed" by the impact created by the same mysterious object that plummeted to the Earth and exploded. While the five strangers may think that them being hit by the shock wave was an accident, and that their waking from brief deaths is miraculous, they were not chosen at random and the events that led up to it are not coincidences, as a voice over explains in the trailer for "The Messengers".
"Nothing is random...Nothing is a coincidence...Everything is happening for a reason...And you have an important part to play." The voice most possibly belongs to a mysterious person, known only as "The Man" (Diogo Morgado), who has a proposition for one of the "angels of apocalypse", Vera Buckley (Shantel VanSanten). Vera, who is a strong-willed, determined and intelligent scientist working with NASA, is promised reunion with her son, if she helps him with a "morally complicated task".
Besides Vera, the four others chosen to save humanity are, Joshua Silburn, Jr (Jon Fletcher), a preacher who gives inspirational speeches at a church, Erin Calder (Sofia Black-D'Elia), a loving mother who is mentally abused by her husband, Raul Garcia (JD Pardo), a refugee and Peter Moore (Joel Courtney), a high school student.
They all receive a gift after the impact of the extra-terrestrial object and that gift unites them "to fight...to heal...to save...Humanity".
Towards the end of the trailer, "The Man" is seen sitting inside Vera's home, telling her that she has been chosen. When she threatens him with a gun and asks him not to move, he replies, "I don't need ot move.. you will all come to me".
The thrilling and gripping trailer looks promising and come 17 April, "Awakening", season 1 episode 1 will reveal more about the five unlikely heroes and how their actions will determine the "fate of the world".