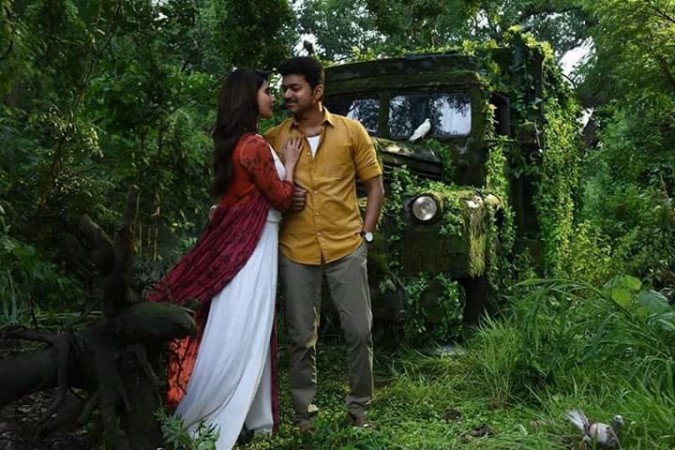 Filmmaker SA Chandrasekhar has reiterated that Vijay might enter politics in the future while claiming that the actor with a sizeable fan following has a social responsibility.
In a TV interview, SA Chandrasekhar said that Vijay is not alone, who has used movies to send a good message to the society. "MGR remains a role model. He was the one who said 'Ondrae Kulam Endru Paaduvoom.' (a title from MGR's popular song)"
He states that the cinema as a medium has always had a great influence on people and the Dravidian politics have used this as an instrument to reach out to the masses. Hence, the responsibility lies on the actors to send a good message to the society.
"MGR never smoked or encouraged drinking on screen. This is a message in itself and such quality always inspired his followers," SA Chandrasekhar said.
On asking why the BJP leaders targeted Mersal when Vijay had visibly supported Narendra Modi in his run up to 2014 Lok Sabha elections, he said: "Modiji knows cinema and politics are different, but not his followers here."
He further added that Narendra Modi is confident of his plans, while his followers have lost it. Mersal took potshots at demonetisation and Digital India initiative.
In another interview, SA Chandrasekhar thanked politicians and people who extended their support to Mersal.
"These political leaders have supported a good cause. They must continue with the same even when they come to power," The Times of India quoted him as saying.