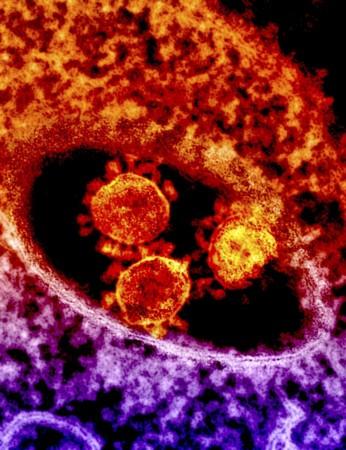 The Saudi Health Authorities have confirmed that 113 people have died after getting infected by MERS coronavirus, since the respiratory disease first appeared in the kingdom in 2012.
The Saudi Heath Department on Monday revealed that in the latest incident, three people died on Saturday, after contracting MERS in the commercial capital Jeddah. The victims are a 45-year-old man and two women, aged 50 and 54, the health ministry said on its website.
It is said that a 77-year-old man had also died of Middle East Respiratory Syndrome Coronavirus (MERS-CoV) in Riyadh on Friday.
Earlier on Friday, American health officials had also confirmed the first case of MERS in the United States. Similarly, Egypt also recorded its first infection after a person, who had arrived from Saudi Arabia tested positive.
MERS is considered a deadlier but less-transmissible cousin of the SARS virus that erupted in Asia in 2003 and infected 8,273 people, nine percent of whom died.
Since it spread in the US, it is being speculated that it is only matter of time before the virus spreads to Europe and Asia. After Egypt, there have been reports of MERS in Malaysia, Philippines and Indonesia.
"Given the interconnectedness of our world, there's no such thing as 'it stays over there and it can't come here,'" Dr. W. Ian Lipkin, a Columbia University Mers expert, told Gulf News.
Though camels are believed to be the primary source of the infection, there is but little research to show how exactly the virus is transmitted to humans.
(Ed: VP)