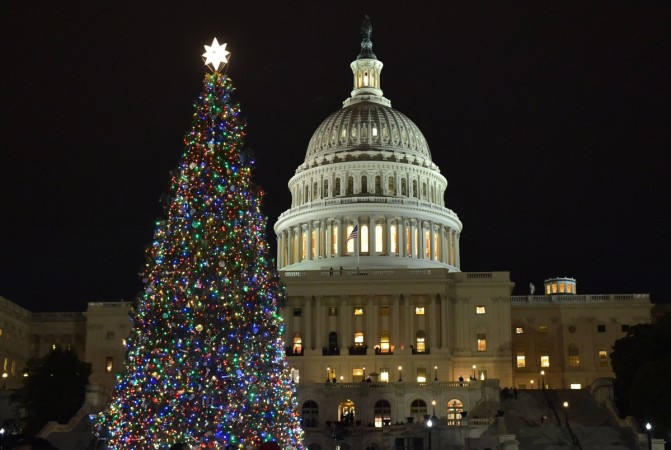 Wishing you a Happy and Merry Christmas 2017!
It is finally that time of the year when millions of people all over the world come together to mark Jesus Christ's birthday. The joyous occasion, which falls on December 25 every year, sees people stay through the night to attend midnight masses and sing carols to spread the Christmas spirit.
Taking a long break from busy schedules, family unite for a lavish Christmas lunch spread and exchange gifts to mark the occasion.
For those of you who don't know, Jesus is believed to have been born to Joseph and Mary in Bethlehem. A recreation of this moment is made in homes on the occasion of Christmas as children are told the tale of Jesus' birth.
In the holy Bible, under Luke 2:4-7, it is written, "Joseph also went up from Galilee, from the city of Nazareth, to Judea, to the city of David which is called Bethlehem, because he was of the house and family of David, in order to register along with Mary, who was engaged to him, and was with child. While they were there, the days were completed for her to give birth. And she gave birth to her firstborn son; and she wrapped Him in cloths, and laid Him in a manger, because there was no room for them in the inn."
International Business Times, India, has compiled a list of best messages, wishes and greetings you can share with friends and family on Christmas, this year. Find them below:
On the occasion of Christmas, I pray that Jesus Christ blesses you and your family with joy, prosperity and happiness. Merry Christmas and seasons greetings.
This Christmas, let's pray that the world becomes a happier, better, peaceful and better place. Merry Christmas.
May you find the love of your life standing under the mistletoe! Merry Christmas 2017.
"Christmas isn't a season. It's a feeling," Edna Ferber. I hope it is a happy feeling. Merry Christmas!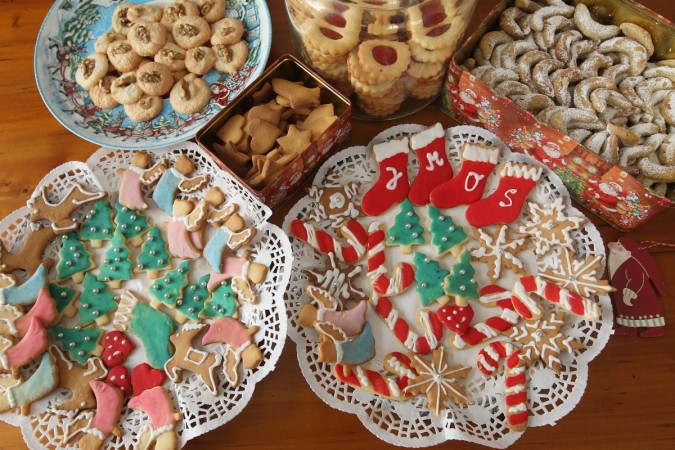 All through the year, you have been working hard for the betterment and happiness of your family. On the occasion of Christmas, I hope you have a fun yet peaceful festive season. May this Christmas fill your house with smiles, positivity and may you make happy memories. Merry Christmas 2017.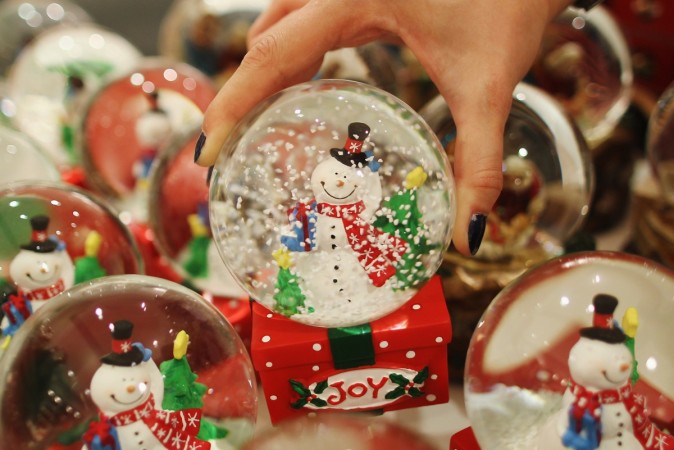 Happiness is coming home to celebrate the birth of Jesus Christ.

Happiness is spending time with family and friends.

Happiness is making Christmas tree and crib with your loved ones.

Happiness is burning crackers and having best meals.

Christmas is all about happiness and I wish you,

Happy Happy Xmas
"Christmas is not a time nor a season, but a state of mind. To cherish peace and goodwill, to be plenteous in mercy, is to have the real spirit of Christmas," Calvin Coolidge
"Christmas waves a magic wand over this world, and behold, everything is softer and more beautiful," Norman Vincent Peale. I hope you found you found some magic today. Merry Christmas!