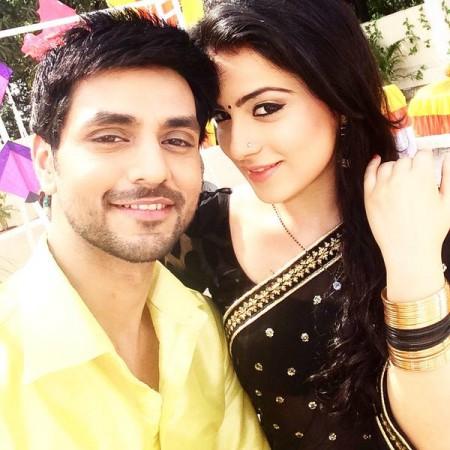 Colors' "Meri Aashiqui Tum Se Hi," which revolves around the love story of Ranveer (Shakti Arora) and Ishaani (Radhika Madan), is all set to bid adieu to the audience.
Initially, "Meri Aashiqui Tum Se Hi" was seen ruling the TRP charts, but of late, it has been experiencing drastic falls in its ratings, forcing the makers to shut it down.
While the viewers must be wondering if the estranged couple -- Ranveer and Ishaani -- will reunite in the final track, it has been revealed that the show will witness a dramatic ending with the lead characters expressing their love for each other and concluding the show on a happy note.
"It will be a power-pack ending to the show as the leads Ranveer and Ishani will confront their Aashiqui in front of each other. Ranveer will be about to commit suicide, aiming a gun on his head, in order to persuade Ishani to reveal the real reason behind staying with Nirbhay (Mohit Abrol). And exactly that happens, as Ishani confesses to Ranveer that she made a sacrifice for him by staying with Nirbhay," a source said, India Forums reports. "Leading to which, all the misunderstandings between the duo gets cleared and the estranged couple re-unite once again and hug each other, winding the show on a happy note," the source added.
The show will air its last episode on 19 February and the team recently wrapped up their shoot.
Talking about the show on the last day of shoot, Shakti told the web-portal that he had wonderful memories with the show, which he would cherish forever. "And it's a wrap up for Meri Aashiqui Tumse Hi. Have such wonderful memories, will cherish forever. Thanks for all the love and adulation," Shakti said.
Smriti Khanna, who plays the antagonist in the show, told Telly Chakkar that the last day of shoot was emotional for the entire cast and crew.
"The entire cast and crew is surely getting emotional today as we are together for the one last time. But, as we say every good thing comes to an end. So, did this show. Having said that, I would like to add that it is surely not a happy ending for the cast and crew, as all of us are going to terribly miss each other," Smriti Khanna said.