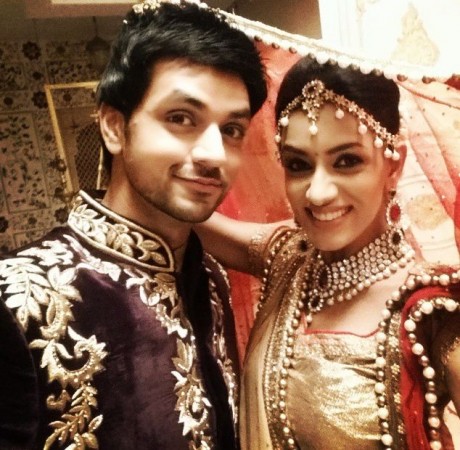 Popular TV show "Meri Aashiqui Tumse Hi" is gearing up for a big event, Ranveer (Shakti Arora) and Ritika's (Smriti Khanna) wedding. Viewers may not be thrilled to watch them tie the knot, but the pair sure is excited to shoot the sequence.
Smriti shared a behind-the-scenes video of Ranveer-Ritika's marriage, writing, "So this is the 10th day of shooting for the same sequence in the same setup and costumes. Never thought it could get so hectic, tiring and exhausting but kudos to the wonderful team that keeps the spirit alive! @shaktiarora @radhikamadan @arjunbijlani @4umehra."
In the current track, Ranveer dreams about a romantic haldi ceremony with Ishani. Meanwhile, Ritika hires a hitman to kill her.
However, the good news for those wanting Ranveer and Ishani (Radhika Madan) to reunite may breathe a sigh of relief soon. Talking to Deccan Chronicle, the lead actor said audience would "get a breather soon".
Watch the fun video below: