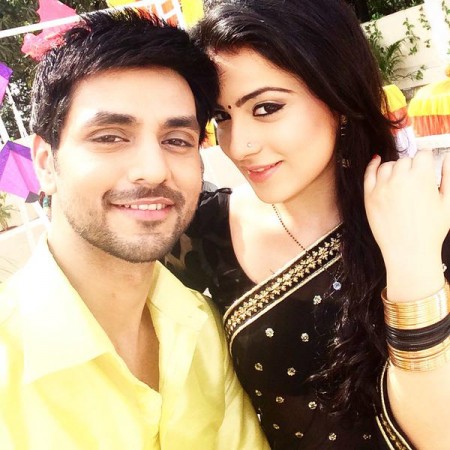 Colors TV top rated show "Meri Aashiqui Tum Se Hi" is a love story of Ranveer (Shakti Arora) and Ishaani (Radhika Madan). The couple, over the time, has turned out to be one of viewers' favourites.
However, circumstances spoil their relationship. Although Ranveer loves Ishaani since his childhood, the unexpected twists and turns in their love life tear the two lovebirds apart.
Ranveer never fails to insult Ishaani and is not supportive of her, who has been sacrificing a lot for the former's sake.
However, with the entry of Shikhar (Arjun Bijlani) in Ishaani's life, things seem to take a different turn.
Shikhar falls in love with Ishaani, who helps him resolve his issues with his step-father. Despite knowing her love for Ranveer, the kind-hearted Shikhar is ready to accept her with open arms and shower her with all the happiness in life.
In the latest development on the show, Ishaani finds out that Ritika Zaveri (Smriti Khanna) is not pregnant with Ranveer's child, which makes her realise that Ranveer has always been by her side and loves her dearly.
It remains to be seen if Ishaani returns to Ranveer's life or marries Shikhar.
Until then, vote and let us know if you think Ishaani should return to Ranveer or marry Shikhar.