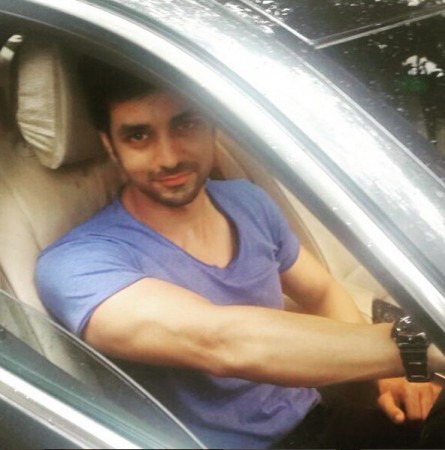 Shakti Arora, who played the lead role of Ranveer in recently concluded show "Meri Aashiqui Tum Se Hi," has already bagged another show.
The popular actor has been roped in to host the new season of cult TV show "Man Mein Hai Visshwas." The show will feature different real-life incidents of people based on their beliefs. The first season of the show, hosted by TV actor Nitish Bharadwaj, was aired eight years ago.
"They must have chosen me as the host keeping the youth in mind. It's a challenge to draw the youngsters to such concepts as they mostly believe in universe, energies and the secret. The idea is to make the show resonate with them by using simple and uncomplicated language," Shakti told The Times of India.
Interestingly, Shakti revealed that although he is Hindu by birth, his family and he believe in Jesus Christ. The actor, however, denied sharing his own experience on the show. "I will stick to real-life stories of people, who have succeeded in life, based on self-belief, faith and goodness within them," he added.
Recently, there was news that Mohit Raina has been approached to host the new season of "Man Mein Hai Visshwas." However, the makers later zeroed it on the "Meri Aashiqui Tum Se Hi" actor.
Reportedly, TV actors Anirudh Dave, Supriya Kumari and Vindhya Tiwary will be part of the first episode of "Man Mein Hai Visshwas."