Mercedes-Benz India has launched S-Class Connoisseur's edition for starting price of Rs 1.21 crore. The flagship sedan in the special edition is offered in both the S 350 d (Rs 1.21 crore, ex-showroom Delhi) and S 400 (1.32 crore) versions.
Also read: 2017 Mercedes-Benz E-Class launched in India at Rs 56.15 lakh
The highlight of the Connoisseur's edition includes Night View Assist Plus for safe driving, especially at night. The system detects pedestrians or larger animals adjacent to the car in the dark. These objects will be highlighted in the cockpit display. The system illuminates the road ahead with two anti-dazzle infrared lamps to gather information.
Another addition in the special edition is the premium rear seat with extended thigh support and seat reclination up to 43.5 degrees. Mercedes claims a cushion bag assures protection when the seat backrest is fully reclined. In the event of a frontal collision, the cushion bag is deployed under the seat cushion and prevents the occupant from sliding beneath the seat belt.
The Air-Balance package in the Connoisseur's edition includes ionisation, improved air filtering and fragrance inside cabin. There is a choice of six interior fragrances and, intensity and duration of the fragrance are adjustable.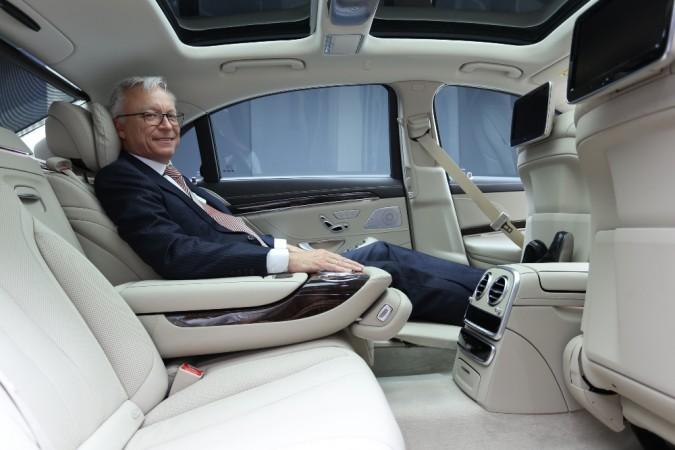 Under the hood, the S-class S 350 d is powered by a 3.0-litre, V6 diesel engine producing 258hp and 620Nm of peak torque while the S 400 packs a 3.0-litre, V6 petrol engine produces 333hp and 480Nm of peak torque. Both engines come mated to a 7G-Tronic Plus transmission.
"We are glad to introduce the 'Connoisseur's Edition' of our flagship product – the S-Class. The S-Class 'Connoisseur's Edition' combines luxury, design and technology with the highest standards of perfection, surpassing the high expectations for a luxury sedan... Now, we have upped the ante of our flagship product with a host of new innovative features like Night View Assist Plus, Executive rear seat with thigh support with seat reclination up to 43.5 degrees and the air balance perfume package to make this product literally irresistible," said Roland Folger, Managing Director & CEO, Mercedes-Benz India.