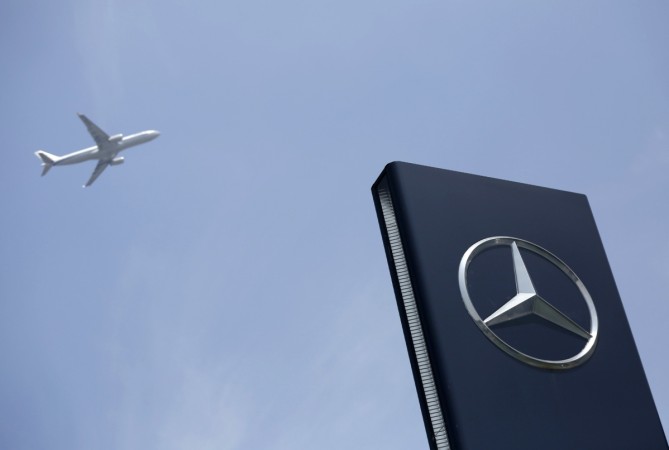 In an attempt to make the naming of the car models more transparent and simple, Mercedes-Benz has introduced a new nomenclature structure, which would come into effect from 2015.
It is expected that the Stuttgart-based auto manufacturer will be launching more than 20 models in the worldwide market in the coming years, of which nearly eleven models do not have predecessors in the existing line-up of the company.
As per the new naming structure, most of the Core -model series, 4-door coupes and Roadsters will remain unchanged, while the names of SUV models seem to have gone through a major change. In the Core model series, A, B, C, E and S remain the same and in the 4-door coupes too, the company will continue to use the CLA and CLS.
Coming to the SUVS, from 2015, all the models will have the first two letters 'GL' in their names and the third letter will indicate the relationship to the relevant core model series. In this case, the current GLK, ML and GL will now be called GLC, GLE and GLS respectively. The company also said that its SUV GLE Coupé will now be known as GLE-Class Coupé.
For roadsters, according to the new naming structure, all the models will include 'SL' in their names to indicate their origin, therefore the model SLK will become SLC, while the G, SL will retain its names in recognition of its iconic status.
"More clarity, more transparency, more consistency for Mercedes-Benz customers – we are convinced that our new nomenclature will support us in achieving this objective. The logic built up on the basis of the core model series will enable our customers to find their way round our growing product portfolio far better", said Dr Jens Thiemer, Head of Marketing Communications for Mercedes-Benz passenger cars.
In a similar move, the different types of engines will also get new names. As per this, there will be no suffix for the petrol models and the 4MATIC for our all-wheel-drive vehicles will remain as it is. Henceforth, to denote the compressed natural gas, letter 'c' will be used, likewise 'd' for 'diesel' , 'e' for 'electric', 'f' for 'fuel cell' and 'h' for 'hybrid'.