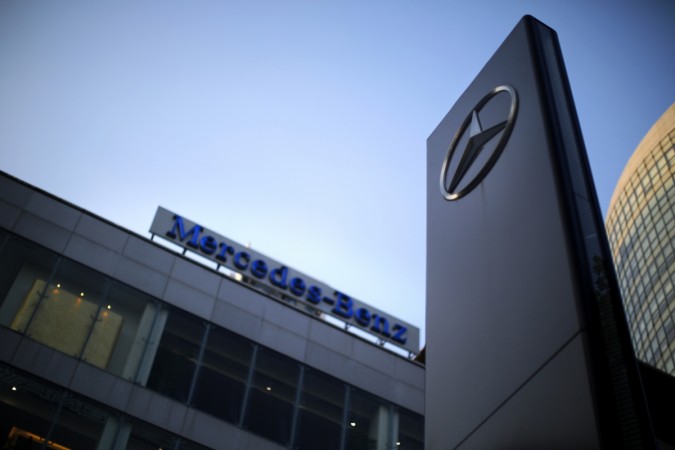 German luxury car-maker Mercedes-Benz India on Monday said it will hike the price of its vehicles by up to 2.5 percent, in a bid to tackle the rising input costs and the high exchange rate.
"We have decided to upwardly revise the prices of some of our models given the rising input costs and continued high exchange rate. Mercedes-Benz models are highly enriched in terms of features and they command high customer preference in the market," said Eberhard Kern, Managing Director & CEO, Mercedes-Benz India.
The hike will be effective from 1 September and the quantum of the price hike will vary depending upon the model range. However, the price hike will not affect the company's financial services like 'Flexinomics', 'STAR Agility', 'STAR Lease' and 'STAR Supersonic'.
While the company's Flexinomics and STAR Finance schemes offer financial solutions to the customers, the STAR Supersonic scheme provides fast loan approval in merely 30 minutes.
There are also affordable service packages and extended warranty programmes on offer, which provides warrantable repairs up to 3 years without any mileage limitations, 4th year extended warranty and periodic service along with coverage for brake pads, brake discs, wiper blades, wheel alignment and balancing for contracted period.
Mercedes-Benz's current line-up in India includes A Class, B Class, sedans C Class, E Class, and S Class, besides the locally made S Class, E-Class, C-Class, GL-Class and the M-Class models. Meanwhile, its AMG models are C 63 AMG, E 63 AMG, G 63 AMG, GL 63 AMG, SLS AMG and ML 63 AMG.
Recently, the company launched its CLA 45 AMG in India with a price tag of ₹68.5 lakh (ex-showroom, Delhi).
Mercedes-Benz CLA 45 AMG, the luxury car maker's cheapest AMG offering in India comes powered by a 2.0 litre four cylinder direct injection turbocharged petrol engine, which can churn out a maximum power of 265 kw @ 6,000 rpm and a peak torque of 450 Nm @ 2,250-5,000 rpm.