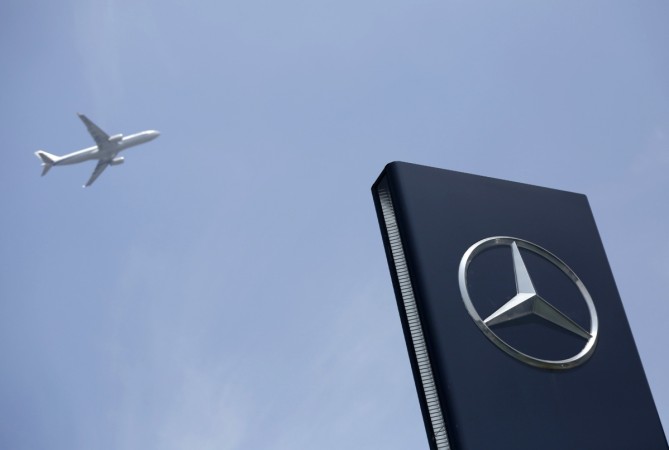 Mercedes-Benz has expanded its dealership network in India with its first showroom in Jamshedpur.
The new showroom, Tristar Motors, is located at A-10, IInd Phase, Adityapur Kandra Main Road, Jamshedpur, and was inaugurated by Eberhard Kern, MD & CEO, Mercedes-Benz India and Ravi Parikh, director, Tristar Motors.
"The year 2014 was a very successful one and with our comprehensive growth strategy, we are confident of achieving a similar success this year as well. Our qualitative network expansion strategy is intrinsic to our growth story as we continue to reach out to new customers and provide them the best luxury automotive experience. Our customer-oriented approach ensures that we continuously fascinate owners with the Mercedes-Benz experience while they purchase their coveted Three Pointed Star," said Eberhard Kern, MD & CEO, Mercedes-Benz India.
The showroom is spread over 40,000 sqft and has a 9-car display. The showroom has an integrated customer lounge with Café Mercedes, a kids' corner, boutique display items and exclusive delivery area. Apart from the showroom, the dealership also has a world-class service facility featuring 12 service bays and a qualified and experienced team of 25 personnel to make purchasing and owning Mercedes-Benz a hassle free experience.
The three-pointed-star, which currently has 69 outlets in 38 cities, is planning to open 14 more outlets in India this year as part of the 'go to customer' strategy.
"This is a momentous occasion for us as at Tristar Motors, as we reinforce our partnership with a global icon like Mercedes-Benz. We are also very proud to present to the customers of Jharkhand, the first luxury car dealership in the city. The foundation of our partnership is based on the philosophy of 'Best or Nothing' which is Mercedes-Benz's core brand philosophy. With this state-of-art dealership, we are committed to providing the best of product and services experience to our discerning customers," said Ravi Parikh, director, Tristar Motors.