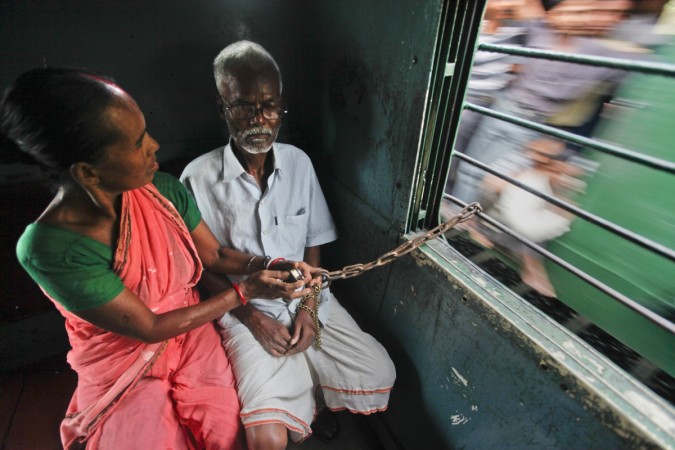 The National Human Rights Commission (NHRC) has served a notice to the West Bengal government over reports of 65 mentally-ill patients allegedly being kept naked at a state-run hospital. The pictures of the patients without their clothes on went viral on social media after they were posted by health activists.
The pictures, circulated online on India's Independence Day, shocked people, prompting most of them to flay the healthcare system in the country.
The NHRC took suo motu cognisance of the issue after media reports mentioned that an NGO called Anjali had visited the Berhampur mental hospital and found naked men and women lying on dirty floors. The organisation, besides shooting a notice over the matter to the chief secretary of the West Bengal government, also asked its Special Rapporteur, East Zone, Domodar Sarangi, to assess the situation on the ground and submit a report to the Commission. The state government as well as the Special Rapporteur have been given eight weeks to respond, according to Press Trust of India.
"They had not bathed or shaved for months, had visible signs of various diseases. The toilets were so filthy that nobody could use them. The bed sheets were full of bugs," the NHRC said.
The activists, while highlighting the concern on social media, also sent the pictures of a few patients who were without clothes to the Twitter accounts of Prime Minister Narendra Modi, West Bengal Chief Minister Mamata Banerjee and Union Health Minister JP Nadda.
"In the female ward, some 25 inmates are kept nude and in male ward, some 40 are kept without clothes since the past six months," Ratnaboli Ray, the founder of Anjali, a Kolkata-based mental health rights organisation, told the New Indian Express.
The activists also alleged that the state health department has not taken any serious action against the hospital authorities even after several official inspections were conducted at the premises.