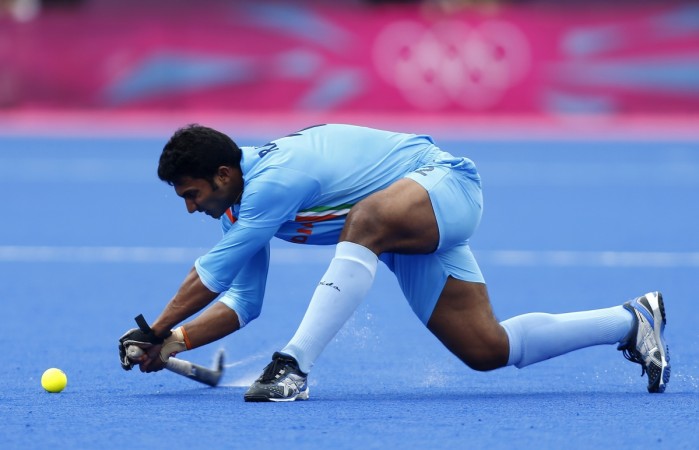 India have looked good in the ongoing men's hockey Champions Trophy 2016, with an impressive win over Great Britain and a draw against Germany. They, however, lost momentum on Monday, when they lost to Belgium. India will want to forget that disappointing performance and deliver a positive result once again as they prepare to face South Korea on Tuesday.
India presently lie in third place and they can inch closer to the final with a win over South Korea, who will be keen to defeat PR Sreejesh's men. This match is of huge importance to both teams as South Korea can also leapfrog India with a win, which will derail the latter's chances of reaching the final.
South Korea, after their win over Belgium, have lost their last two matches -- against Australia and Great Britain. They will be keen to get back on track, and fight for a place in the all-important final.
However, if India play a similar level of hockey to the one against Germany and Great Britain, they should not have much problems in defeating South Korea. What has been remarkable for India in this Champions Trophy has been their organised defence, which has always been off colour, giving away easy goals in recent past.
It is due to such strong defence, the India forwards are also playing without fear. They have been deadly on the counter, with SV Sunil using his pace to trouble opponents. India' Harmanpreet Singh has been one of the best players for India in the Champions Trophy 2016. Harmanpreet, alongwith VR Raghunath, is India's best bet to convert from penalty corners.
India did not play good hockey against Belgium, and some of the players, especially Sreejesh had a day to forget. The ever-so-reliable goalkeeper let in two goals, which could have been saved, against Belgium. With Sreejesh possessing strong character, expect the India skipper to inspire his team with a huge game on Tuesday.
India forwards, including Sunil and Ramandeep Singh, need to link well to help India register their second win of the competition.
Where to watch live
India vs South Korea is scheduled for 8:30 p.m IST. Live TV coverage will be available for Indian viewers on Star Sports 2/HD, with live streaming on starsports.com.
Belgium viewers can watch Champions Trophy 2016 live on Telenet.
Korea, Singapore, Indonesia, Brunei, Thailand, Hong Kong, Laos, Cambodia, China, East Timor, Hong Kong, Macau, Mongolia, Myanmar, Papua New Guinea can watch the game on Fox Sports Asia.