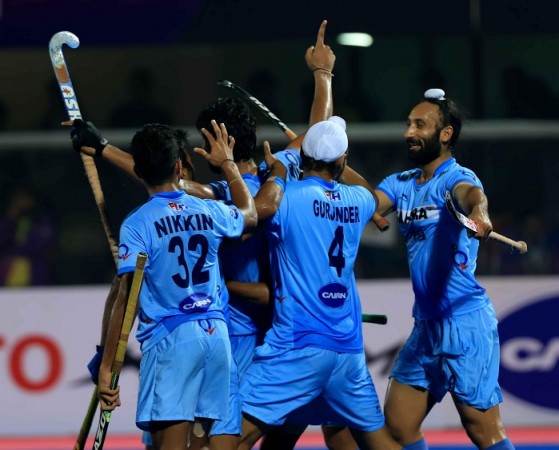 The FIH Hockey World League semi-finals is set to start from 20 June in Antwerp, Belgium. Top teams such as Pakistan, Australia and Great Britain along with hosts Belgium are expected to make the tournament a huge one.
The teams will not only be fighting for a place in the Hockey World League Finals to be played in December at Mohali, but also for a place in the prestigious 2016 Olympic Games at Rio de Janerio. Some teams have already booked their berth for the Olympic Games.
Pool A seems to be the tougher group, which includes Australia, Pakistan and India alongside European nations France and Poland. In Pool B, Belgium is the top-ranked side; other countries alongside Belgium are China, Ireland, Great Britain and Malaysia.
Belgium are one of the favourites to top Pool B and the way things have shaped up in recent times, they have impressed one and all with their performance. They are currently ranked ahead of Asian giants India and Pakistan.
But one cannot count out teams like Great Britain and Malaysia as they have been in the circuit for quite some time. With the experience of Barry Middleton, Great Britain will be a strong contender and the skipper is expected to play an influential role in the competition.
Though ranked at 12th position, Malaysia are one of the most aggressive sides at present with their forwards in good goal scoring form.
It is in Pool A where the action will be top notch, primarily because Pakistan, Australia and India are in the same group. Australia, ranked number one, are obviously the favourites. They have come with their best squad and it will take some doing to defeat this Australian side. If Australia fail to progress to the finals of FIH Hockey World League, it will be a huge surprise.
India, who have already qualified for the 2016 Olympic Games, will play pressure-free hockey as they have also qualified for the FIH Hockey World League finals, being hosts. But a good performance will do their confidence a world of good.
As for Pakistan, they have always been a dangerous side and one can never predict about the men in green. They go hot and cold in a matter of seconds.
With the FIH Hockey World League Final slated in December, Argentina, Germany, Netherlands and Canada have already made it. So, teams are aware of the significance of the semi-finals in Belgium, where only four teams can go through to the finals.
Complete Fixtures (all times IST)
20 June
India vs France – 9:30pm
Pakistan vs Poland – 11:30pm
21 June
China vs Malaysia - 3:30pm
Great Britain vs Belgium – 7:30pm
Australia vs France – 9:30 pm
22 June - Rest Day
23 June
Great Britain vs Ireland - 3:30pm
India vs Poland - 7:30pm
Belgium vs China - 9:30 pm
24 June
Poland vs France – 5:30 pm
Pakistan vs Australia – 11:30 pm
25 June
Malaysia vs Ireland – 5:30pm
Great Britain vs China – 7:30pm
26 June
Ireland vs China – 5:30pm
Pakistan vs India – 7:30pm
Malaysia vs Belgium – 9:30pm
Australia vs Poland – 11:30pm
27 June – Rest Day
28 June
Pakistan vs France – 3:30 pm
Malaysia vs Great Britain – 5:30 pm
India vs Australia – 7:30pm
Belgium vs Ireland – 9:30 pm
1 July
Match 21 - 9/10th place – 5th in Pool A vs 5th in Pool B - 2pm
Match 22 – 1st in Pool A vs 4th in Pool B – 4:30pm
Match 23 – 2nd in Pool B vs 3rd in Pool A -7pm
Match 24 - 2nd in Pool A vs 3rd in Pool B -9:30
Match 25 -1st in Pool B vs 4th in Pool A – 12am
3 July
Match 26 - Loser Match 22 vs Loser Match 23 – 4:30pm
Match 27 - Loser Match 24 vs Loser Match 25 – 7pm
Match 28 – SF- Winner Match 22 vs Winner Match 23 – 9:30pm
Match 29 – SF- Winner Match 24 vs Winner Match 25 – 12 am
5 July
7/8th Place – Loser Match 26 vs Loser Match 27 – 2pm
5/6th Place – Winner Match 26 vs Winner Match 27 – 4:30pm
3/4th Place - Loser Match 28 vs Loser Match 29 – 7pm
FINAL – Winner Match 28 vs Winner Match 29 – 9:30pm
Live Tv Information
India, Japan, Korea – Star Sports
Pakistan – PTV
Great Britain and Ireland – Sky Sports
Australia – Fox Sports