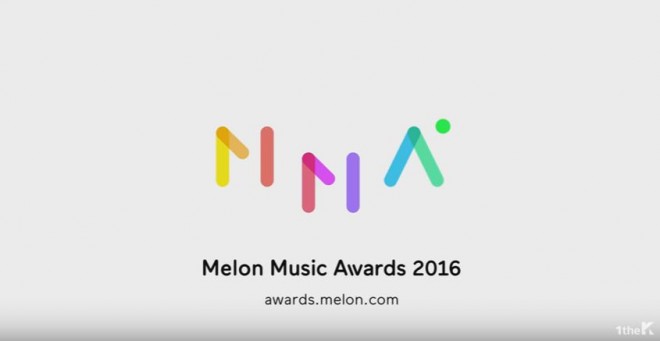 Melon Music Awards 2016, the biggest Korean musical event of the year, will start with live broadcast from Gocheok Sky Dome in Gocheok-dong, Seoul, this Saturday, November 19, at 7pm KST.
The annual event, held to acknowledge talented singers of South Korea, will feature star-studded performances of popular artistes from the industry, including Scarlet Heart Ryeo stars Lee Ji-eun and Byun Baek-hyun.
The award ceremony is organised by Leon Entertainment through its online music store, Melon. The winners will be selected through fan voting and by analysing the digital sales for the year.
Performances to check out:
Renowned music group Sechs Kies will perform their comeback song, Three Words, on stage. Girl group BLACKPINK will make their first onstage appearance at the event. Other Y G Entertainment artistes gearing up to perform on the award night include Boy group iKON and Akdong Musician.
Celebrity attendees at the award ceremony:
The popular K-Pop idols expected to attend the event include members of EXO, BTS, Seventeen, G-friend, 10cm, IOI, BewhY and Red Velvet, along with Girl's Generation singer Taeyeon, Block B star Zico and Bolbbalgan Sachoongi.
When and where to watch Melon Music Awards 2015 live online:
The star-studded event to celebrate the best of K-Pop will be broadcast live from 7pm KST through MBC music, MBCEvery1, Daum, KakaoTV, QQ Music, and Music On! TV. Korean music lovers across the world can watch the award night online here and on Youtube.
The award ceremony will be aired in Sydney at 8pm, Tokyo at 6pm, Beijing, Hong Kong, Kuala Lampur and Manila at 5pm, Bangkok and Hanoi at 4pm, Moskva at 12pm, Ankara at 12am, Paris and Stockholm at 10am, London at 9pm, Los Angeles and Vancouver at 1am, Mexico City at 3am, Santiago at 4am, Sao Paulo at 7am.
Fashion lovers can get a glimpse of the celebrity styles and latest trends through the red carpet arrivals, which go on air from 6pm KST. Watch the trailer below:
Here is the complete list of nominees for the seventh Melon Music Awards:
Top 10 Artists
BeWhy
EXO
Red Velvet
Twice
Mamamoo
BTS
Akdong Musician
GFriend
Zico
Taeyeon
Album of the Year
EXO - EX'ACT
BTS - Young Forever
Twice - Page Two
Mamamoo - Melting
GFriend - Snowflake
Lee Hi - Seoulite
Akdong Musician - Spring
M.C The Max - pathos
Jang Bemo June - 2nd Album
PSY - 7th Album
Song of the Year
Suzy, Baekhyun - Dream
GFriend - Rough
Twice - Cheer Up
Mamamoo - You're The Best
Wonder Girls - Why So Lonely
Lim Chang Jung - The Love I Committed
Taeyeon - Rain
Zico - I Am You, You Are Me
Jung Eunji - Hopefully Sky
BeWhy - DayDay
Yoon Mirae - Always
Zico feat. Zion. T - Eureka
10cm - What The Spring??
M.C The Max - No Matter Where
Gummy - You Are My Everything
Urban Zakapa - I Son't Love You
Hyukoh - Girl
Davichi - This Love
Crush
Best New Artist: Male and Female
I.O.I
Black Pink
BolBBalgan4
WJSN
ASTRO
MC Gree
NCT127
Sam Kim
Kwak Jin-eon
Kwon Jin-ah
Netizen Popularity Award
EXO
BTS
Twice
IOI
Mamamoo
BEAST
GFRIEND
Block B
WINNER
Wonder Girls
Hot Trend Award
Lim Chang Jung
Park Hyoshin
Zico
Ha Hyun Woo
Jang Beom June
Best OST
Davichi - This Love
Ben - Like A Dream
Gummy - You Are My Everything
Oh Hyuk - A Little Girl
Yoon Mirae - Always
Best Ballad Song
Taeyeon - Rain
Jeong Eunji - Hopefully Sky
Lim Chang Jung - The Love I've Committed
Park Hyoshin - Breath
Urban Zakapa - I Don't Love You
MC The Max - No Matter Where
Yoon Mirae - This Love
Eddy Kim ft. Lee Sung Kyung - My Lips... Warm Like Coffee
Han Dong Geun - Amazing You
Kim Nayoung - What If It Was Going
Best Dance Song: Male and Female
EXO - Monster
BTS - Fire
Twice - Cheer Up
Red Velvet - Russian Roulette
Mamamoo - You're The Best
GFRIEND - Rough
WINNER - Sentimental
Seventeen - Pretty U
Wonder Girls - Why So Lonely
Psy ft. CL - Daddy
Best R&B / Soul Song
BaekZy - Dream
Zico - I Am You, You Are Me
DEAN - D (half moon)
Crush ft. Taeyeon - Don't Forget
Lee Hi - Breathe
Best Rap / Hip Hop Song
BewhY - Day Day
Park Kyung ft. GFRIEND's Eunha - Inferiority Complex
Gary ft. Gaeko - Lonely Night
Zico - Eureka
San E, Mad Clown - Sour Grapes
Best Rock Song
Ha Hyun Woo - Don't Cry
Buzz - 사랑은 가슴이 시킨다 Part.3
Jang Beom June - Fallen In Love (Only With You)
Nell - Lost In Perspective
CNBLUE - You're So Beautiful
Best Pop Song
Justin Bieber - Love Yourself
Troye Sivan - Youth
Charlie Puth - One Call Away
7 Years - Lukas Graham
i hate u, i love u - gnash
Best Folk Song
AKMU - Re-Bye
10cm - What The Spring??
Sam Kim - No Sense
Accourve - Should Our Paths Cross Again
Hello Gayoung - Feelings
Best Indie Song
Bolbbalgan4 - Galaxy
Standing Egg - Summer Night You & I
The Black Skirts - Everything
Jung Joon Il ft. BewhY - Plastic
Kiha & The Face - Kieuk
Best Trot Song
Hong Jinyoung - Thumbs Up
Yoon Jungsoo, Kim Sook - You're The Boss
JJung Yoonjung, Seo Byungsoon - Evocation
Jo Jungmin - Superman
Han Young - Mirror