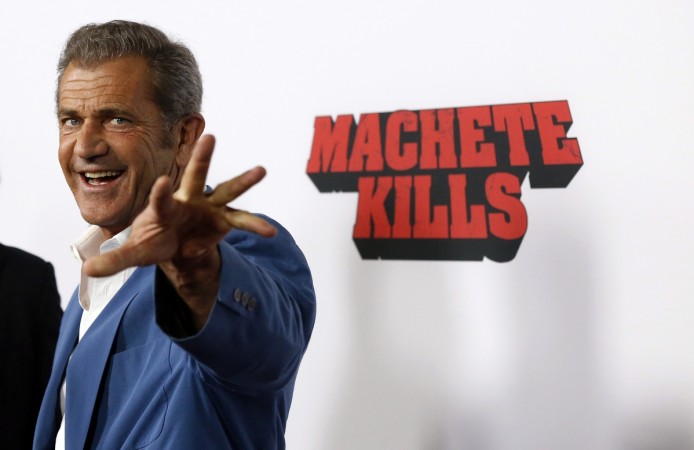 Mel Gibson is turning 59 on 4 January 2014, and like a bottle of good wine, aging seems to be agreeing with him. The Aussie star that inspired fans across the world with his brilliantly eloquent Braveheart speech, has had a long and illustrious career of over three decades, starting with an appearance on the Australian television series, "The Sullivans".
Gibson's first American film was the 1984 drama "The River" in which he played a struggling Tennessee farmer along with Sissy Spacek. Other films from his early Hollywood career include the Gothic romance "Mrs Soffel", in which he played a condemned convict and "Lethal Weapon", known better as his comeback films after a two-year hiatus.
The latter also cemented his stature as a leading man in Hollywood films. Robert Towne's "Tequila Sunrise", "Lethal Weapon 2", "Bird on a Wire", "Air America" and "Hamlet", all became testaments to his stardom during the late '80s and early '90s.
In the '90s, Gibson dabbled with varying acting roles from "Forever Young" to "Lethal Weapons 3" to "Maverick", "Lethal Weapon 4", "Ransom", "Conspiracy Theory" and "Payback".
It was also the year Gibson's most famous film "Braveheart" hit the theatres. The epic medieval war drama about the Scottish Wars of Independence, marked the first time he acted, directed and produced a film. "Braveheart" won him the Academy award and a Golden Globe for best director.
The Aussie, known for his action role, also gave voice to John Smith in Disney's "Pocahontas", also singing for the character, making him a star in not just television series, feature films, television films, but also animated films.
After 2000, Gibson has been part of three megahit movies that each grosses over $100 million; namely, "The Patriot", "Chicken Run", and "What Women Want. His highest grossing film so far, was M Night Shyamalan's "Signs". During the promotions of "Signs" in 2002, Gibson revealed that he was no longer interested in acting and that he would only go back to it, it the script is truly extraordinary. After this, he only acted in 2010, in an adaptation of the BBC miniseries, "Edge of Darkness".
During the gap between "Signs" and "Edge of Darkness", he directed, produced, co-wrote, and funded the 2004 film "The Passion of the Christ". With responses ranging from high praise to criticism of the violence, the film which chronicled the passion and death of Jesus Christ grossed US$611,899,420 worldwide and $370,782,930 in the US alone. It was nominated for three Academy Awards and won the People's Choice Award for Favorite Dramatic Motion Picture.
People's first ever "Sexiest Man Alive" (1985) was last seen in the ensemble "The Expendables 3" with other action stars ingluding Sylvester Stallone, Jason Statham, Antonio Banderas, Jet Li, Wesley Snipes, Dolph Lundgren, Kelsey Grammer, Randy Couture, Terry Crews, Kellan Lutz, Ronda Rousey, Glen Powell, Victor Ortiz, Robert Davi, Harrison Ford, and Arnold Schwarzenegger.
Fans are patiently waiting for his next release, "Blood Father" and hoping to see the usual Gibson magic that was seen in "Braveheart" and the "Lethal Weapon" series.
Meanwhile, watch the "Braveheart" speech, which immortalised the words, "they may take our lives but they'll never take our freedom":