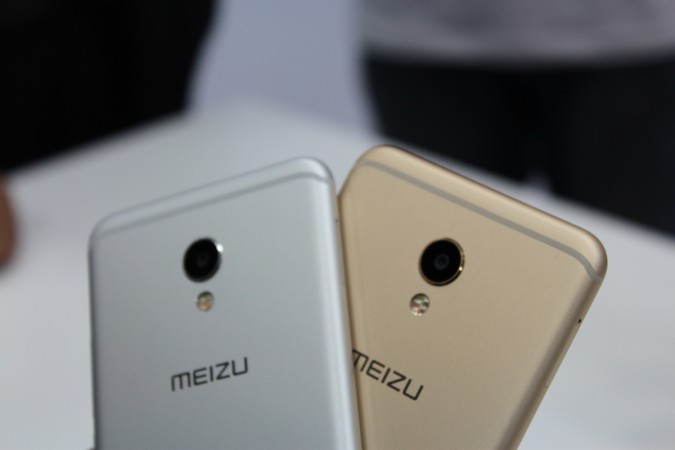 Meizu has established a firm reputation as a smartphone brand not only in its home country in China, but also in India. Despite a limited number of handsets released in India, the demand for Meizu phones persists. In July, the company launched its latest flagship, MX6, in China, pitting it against the likes of Xiaomi, Lenovo and OnePlus.
Over the course of time, we extensively reviewed MX6 to check its performance, battery life, camera capabilities among other features. Finally, we have a detailed review of the handset that will help smartphone enthusiasts make purchase decisions easily.
We have already talked about MX6's design during our initial hands-on. The handset's design continues to be our favourite aspect as it has a hint of Apple's iPhone and a mixture of Meizu's own design, which results in a stylish, good-looking premium phone. Regarding the handset's design, we would like to conclude that Meizu MX6 is one of the handiest devices we have held and used and makes one-hand operations a breeze.
Moving away from the design, Meizu MX6 did not seize to impress. Let's start with its camera.
Meizu MX6 has a quite capable 12MP camera with an f/2.0 aperture, 6-element lens, PDAF and a circular dual-tone flash. This setup is ideal for shooting in low-light conditions, and MX6 delivers completely. It also has a 5MP front snapper with the same aperture size and a 4-element lens and an upgraded FotoNation 2.0. The selfies are balanced, but nothing extraordinary.
Below are some photo samples shot using Meizu MX6 using different modes in various lighting conditions.
The next crucial aspect of a smartphone is the battery. After using for several weeks, Meizu MX6's battery turned out to be reliable, consistent and lasting. At one point, when we had a busy day, which required a lot of smartphone usage, MX6 came in quite handy.
Meizu MX6 started off the day with 100 per cent battery at 5 in the morning and by 4 pm, it had 20 per cent juice left in it. During these hours, the smartphone was constantly connected to 3G internet on roaming and used for taking photos, calls, messages, hotspot, browsing and Google Maps for navigation.
To sum it up, Meizu MX6 is a battery efficient smartphone that you can count on during your travels.
Meizu MX6 has a USB Type-C port, which not only enables fast data transfers, but also charges the phone quite fast. In less than one hour, the handset completely charges when connected through a wall charger.
In our first impressions, we already covered the snappy and accurate nature of MX6's fingerprint scanner and we can safely reiterate that Meizu's smartphone has one of the finest biometric scanners in the market right now.
The untapped aspect of MX6 was its performance, which we tested through gaming and benchmark tests in our review. Meizu MX6 not only scores high on benchmark tests, its performance is equivalent to any mid-range flagships in the market. In comparison to the OnePlus 3, Meizu MX6's scores are extremely low, but in an overall experience point of view, Meizu delivers what is expected from it.
Below are the benchmark test results we ran on Meizu MX6 and below that are the results we got on OnePlus 3, which is way more than MX6. OnePlus 3 is still one of the best-performing flagships we have come across.
Verdict
Meizu MX6 isn't available in the Indian market, but remains to be one of the most popular phones in its price range in China. It is possible that the device might cost less than Rs 20,000 in India, which would make it a strong contender against the likes of Lenovo Z2 Plus and others. It has its own strengths and weaknesses.
Pros
Great design
Handy
Lag-free performance
Lasting battery life
Good camera
Multi-tasking pro
USB Type-C port
4G, VoLTE, dual SIM support
Snappy fingerprint scanner
Cons
Limited 32GB storage
No microSD card
Only two colour options
Not available in India
Regular interface
Clearly, the pros of MX6 outweigh the cons, making it one of the worthiest smartphones in the Rs 20,000 price range.