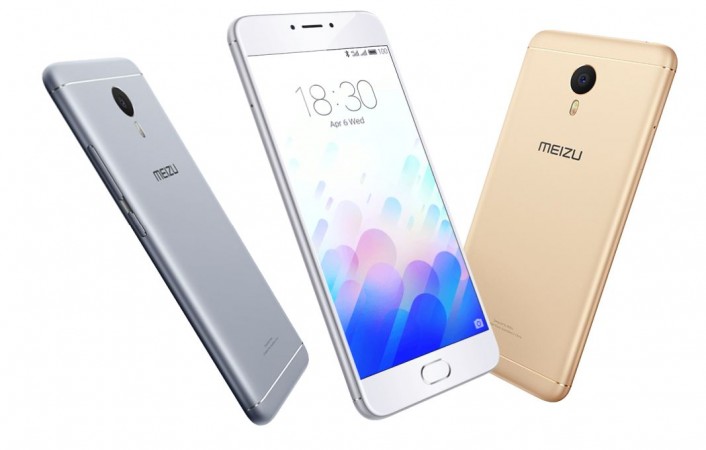 Meizu's presence in India hasn't been as popular as other Chinese rivals such as Xiaomi, Lenovo and LeEco, but it certainly knows how to make some waves when it comes to smartphones. The Chinese smartphone manufacturer launched its M3 Note in India on Wednesday, challenging several good-selling phones such as Xiaomi Redmi Note 3, Lenovo Vibe K5 Plus, K4 Note, LeEco Le 1s and more.
Meizu M3 Note's spec-sheet is well-balanced and offers what most smartphones in its price range have. Before we get started with the review, below are the key specifications of the M3 Note.
Display: 5.5-inch full HD display with 2.5D curved glass
Camera: 13MP rear-facing camera with PDAF, dual LED flash and a 5MP front snapper
Processor: 64-bit MediaTek Helio P10 octa-core processor
RAM: 2GB
Storage: 16GB
Battery: 4,100mAh
Software: Android 5.1 Lollipop based FlymeOS
Add-ons: Metal body, 4G LTE, dual SIM (hybrid slot), fingerprint scanner.
Price: Rs. 9,999
Design
Meizu M3 Note flaunts an impressive design overall. The handset looks posh and has a minimalistic overview. With a physical home button at the bottom of the display and slim bezels with curved screen, the M3 Note justifies its price tag quite well. The M3 Note features a metal unibody with curved edges in the corners and along the sides, which offers a comfortable grip.
The rear side of the M3 Note is kept simple with a camera sensor, dual LED flash unit and the company's logo just below it. The rear panel has a soft finish, which makes it slippery, with two caps on the top and at the bottom with a slightly darker shade.
The power/lock button along with volume rocker keys are placed on the right side of the ultra-slim metal panel and a SIM card tray sits on the left. The speaker is placed at the bottom of the handset with a micro USB slot for charging in the center and a 3.5mm headphone jack is found at the top.
We were quite impressed with the overall design of the M3 Note, but the company has simply followed its signature design as seen in other Meizu smartphones. While demanding a fresh design isn't entirely unreasonable, Meizu is content with its current design.
Display
Meizu M3 Note features a 5.5-inch Full HD display with a slight curvature around the corners, which is called 2.5D technology. The display resolution makes it a good read even in challenging lighting conditions. Adjusting the brightness levels to maximum, there was negligible reflection and it put lesser strain on the eyes.
Meizu M3 Note scores positively on the readability scale, but the company could have improved on the viewing angles. But it is interesting that the M3 Note does not attract fingerprints or scratches easily. The brightness and contrast levels are good and the display produces almost-true colours.
Camera
The 13MP camera wih f/2.2 aperture and PDAF on the Meizu M3 Note is not extraordinary compared to its rivals in the same price range, but it certainly does the job fairly well. We were quite impressed by the daylight photography abilities of the M3 Note, but low light photos need improvement. We found grainy images while dismissing the rear flash, but it did a decent job with the dual LED flash on. It's worth noting that the low light macro shots were good, even without the help of flash.
Meizu offers various camera modes such as Manual, Beauty, Panorama, Light Field, Slow Video, Macro and GIF as well as a series of filters, which is not unique to the M3 Note. The interface is not clustered and has uniformity in getting all the options in front and centre. The image processing is fairly fast and we did not witness any lag or heating during extended photo sessions.
We clicked a few sample images using Meizu M3 Note. Check them out below:
Meizu limited the camera to 1080p video recording, which is silly considering rivals such as Xiaomi Redmi Note 3 and LeEco Le 1s extend up to 4K resolution. The video quality isn't too great and brings some noise while zooming on the subject.
Performance
Meizu M3 Note defies the spec-sheet and performs well. During our review, we rarely witnessed any lags for normal operations. However, high-performance games such as Asphalt 8 throws M3 Note off the edge. Meizu has addressed the heating issue quite well, as we played games such as 8-Ball Pool, Candy Crush and Crossy Roads, for extended sessions to feel bearable heating.
We also ran some benchmark tests on Meizu M3 Note and found decent results.
Interface
Meizu M3 Note runs on Android 5.1 Lollipop with Flyme OS skin on top of it. First time users will find the interface quite difficult, but can adapt over short period of time. The icons feature an aesthetic look with minimum bloatware, which is something of a boon for some users who do not like pre-loaded apps. The back option is enabled with a single tap on the home button, which is unique to Meizu phones.
The UI is a simple layout with all icons arranged on the main screen. There is no different menu screen as everything is found on the main page as soon as users unlock the device. Swiping the home screen up from the bottom brings the app-switcher and the notification area has all the necessary options, including activating SmartTouch, a unique button that can be used to assign various functions and their actions.
Fingerprint scanner
Meizu M3 Note has a fingerprint scanner integrated within the home button of the phone, which is unique in this price range. If we look at it, having the fingerprint sensor in the home button makes more sense than having it on the rear side of the device. As for the accuracy, we were amazed how well the handset can scan the user print and unlock the device instantly.
Meizu M3 Note's fingerprint sensor is quick, accurate and hides in plain sight.
Battery
For smartphones with premium specs, battery is something of a concern. Meizu addressed it with a massive 4,100mAh battery unit, which delivers reasonably. It takes more than 3 hours to fully charge the device, which can get tiring. But the company does not claim to offer fast-charging tech, so it is fair for a battery of such high capacity to reach its full charge in few hours.
Meizu could have added the fast charging tech, which is becoming a standard with most phones in the budget category, especially when such a massive battery is in the offing.
If you can somehow adjust to the long charging times, Meizu M3 Note can easily push you through the day before you need to plug in the device again. With extensive use of games, music and calls, Meizu M3 Note lasted for nearly 10 hours, which is at par with Xiaomi Redmi Note 3.
Conclusion
If we look at it on an overall perspective, Meizu M3 Note will not disappoint you, but it certainly needs some upgrades on some levels. The handset offers excellent design, decent camera, reliable battery and exceptional performance, which is a good bundle for smartphone users these days. But lack of fast charging tech, a separate microSD card slot and earphones can be a major turn off.