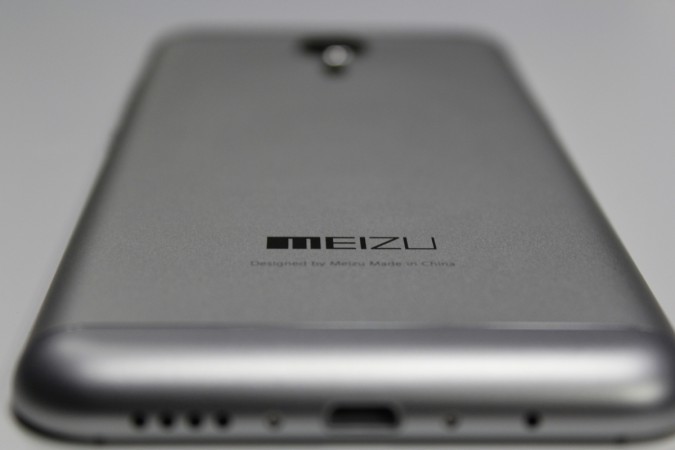 Meizu cleared the air around the photos of its upcoming Pro 6 flagship being tagged as the iPhone 7 in recent leaks and also confirmed few details about the handset earlier last week. The Pro 6 smartphone is not due for release until later this year, but media reports have revealed that the company is planning two events in April, one of which would host the launch of Meizu M3 Note.
The source of this information comes from a fresh leak originating from China, which appears to be a training exam for employees with a list of questions and optional answers to build a possible spec-sheet for the M3 Note, Android Headlines reported. The answers are not marked, which is why there are multiple possibilities that the M3 Note could sport any configuration.
For most part, there are two highly likely options out of four. The first question asks about the battery size of the M3 Note and the best possibilities are 3100mAh, which would be the same as seen in its predecessor, the M2 Note, or 3,500mAh if Meizu considers an upgrade. In the second question, the paper talks about the processor, which Android Headlines suggests could be MediaTek Helio P10 SoC, without ruling out an option of a Snapdragon variant.
According to Phone Radar, the M3 Note might include a 3GB RAM and 32GB expandable storage to support the processor. The report also said that a fingerprint scanner could be integrated within the mBack home button below the display, which is currently reserved for high-end Meizu smartphones.
The report also suggests the M3 Note could feature a 5.5-inch Full HD display. With these specifications, Meizu would be taking on rivals like Xiaomi, Lenovo and others.
Meizu M2 Note was launched in India in August 2015, and there is no concrete evidence as to when the M3 Note will set foot in the country, which has been recognised as the fastest smartphone growing market.