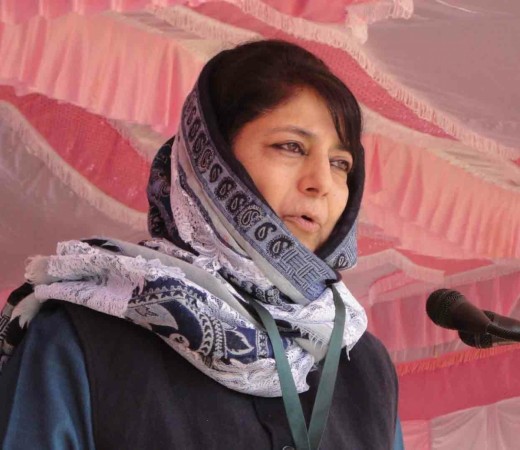 Jammu and Kashmir Chief Minister Mehbooba Mufti is under fire from mainstream and separatist political parties of the state for allegedly likening Kashmiri Muslims to cats.
Mufti, during her maiden speech in the J&K Legislative Assembly in Srinagar on Saturday, said that the time is not ripe to let Kashmiri Pandits settle in villages along with the Muslims. She said this while talking about the issue of rehabilitation of Kashmiri Pandits She further said that allowing the settlement of Kashmiri Pandits with Muslims in the valley would be akin to throwing "pigeons in front of a cat."
"First we have put them in transit camps. We have to give them a breathing space. You are telling them to go directly to their villages. How is this possible?," Mufti said, according to NDTV.
"When situation is conducive they will go back to their villages in Ganderbal, Baramulla and Anantnag. At present they can't be thrown like pigeons in front of a cat," Mufti added .
Both the state mainstream political parties and separatist leaders have now launched a scathing attack on Mufti for comparing Kashmiris to cats.
J&K's main opposition party National Conference (NC) led by former chief minister Omar Abdullah was the first to target Mufti.
"Chief Minister Mehbooba Mufti owes an apology to the people of Kashmir for demonizing and defaming Kashmiris through her contemptuous and highly inappropriate 'cats and pigeons' analogy. It reflects her mindset," NC spokesperson Junaid Mattu was quoted as saying by NDTV.
Meanwhile, hardline separatist leader and Chairman of All Parties Hurriyat Conference(APHC) Syed Ali Shah Geelani said that Mufti's statements reflect that she has lost "her mental balance after attaining power," the Hindustan Times reported.
"Comparing Kashmiris (sic) as cats is very humiliating statement on the part of Mehbooba Mufti," a Hurriyat statement said on Sunday.