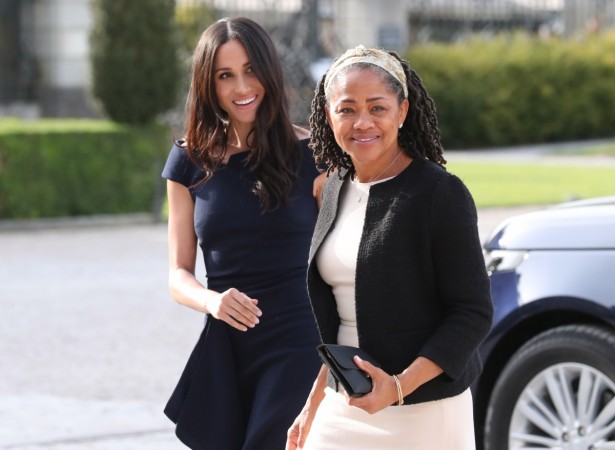 Doria Ragland joins her daughter, Meghan Markle at Kensington Palace to celebrate the publication of the cookbook, Together, that has an array of different recipes from Hubb Community Kitchen. This is the Duchess's first solo charity work as a member of the royal family.
Meghan's work involves helping people who were victims of the Grenfell Tower of Sussex. Doria could not be more proud of Meghan. Doria interacted with the members of the community and expressed that she was "head over heels" by her daughter's achievements.
Since Diria is planning to move to London to be closer to her daughter, we can expect her to be participating in future events with her daughter and son-in-law, Prince Harry.
Unlike Doria, Kate Middleton's mother, Carole Middleton, is not really seen doing official business with Kate and Prince William. However, she is always present for all the big occasions like Meghan and Harry's wedding and her grandson's christening.
This doesn't mean that the royal family has kept Carole at bay but just the opposite. In 2016, Carole and family went on a short trip to the Scottish estate Balmoral castle with the royal family.
And as for Doria, she was embraced by the royal family too. Following the royal wedding, Prince Charles walked Meghan's mother down the St George's Chapel.
Both Doria and Carole hit the spotlight because of their daughters. They also share many similarities, like being fitness enthusiasts, - Doria is more into meditation and yoga while Carole is a big tennis fan.