Meghan Markle is allegedly waiting to reunite with her mother after her reported feud with Kate Middleton. Doria Ragland is expected to be with the Duchess of Sussex soon, as the former Suit's star prepares to welcome her first child with Prince Harry.
According to a report in Radar Online, Doria is Meghan's "secret weapon as her feud with the royals intensifies."
A supposed source said: "Doria was very happy when the royals were rolling out the red carpet for her daughter, but if she feels they're mistreating her in any way she'll come flying to her defense with all guns blazing."
"She's a very protective, down-to-earth person who won't be fazed by anyone's status – even the Queen's. Meghan knows this of course, and it's a huge source of comfort her very own Mama Bear is ready to leap to her defense," the insider added.
"She feels very much like she's in the lion's den right now and needs all the help she can get!" the source went on.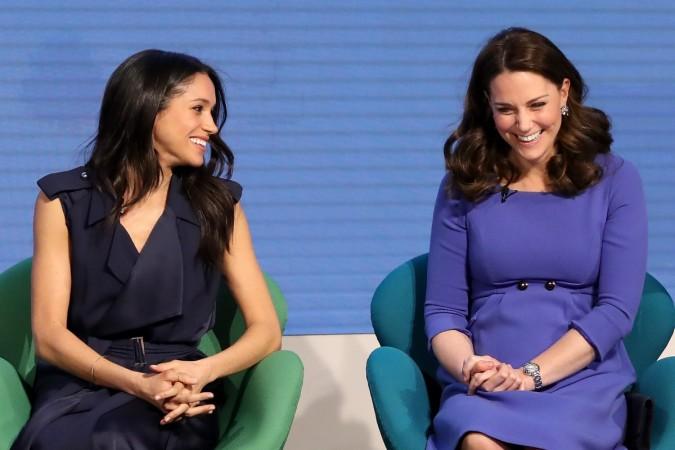 Reports that all is not well between the sisters-in-law started after Kensington Palace announced that Prince Harry and Meghan would move out the palace complex and relocate to Frogmore Cottage at Windsor Castle before the arrival of their first child.
Adding on, The Sun carried a report saying that Kate and Meghan had an "explosive row" before the Duke and Duchess of Sussex's royal wedding in May. According to the newspaper, Kate allegedly told Meghan not to berate members of her team, saying, "That's unacceptable, they're my staff and I speak to them."
However, Kensington Palace issued a rare comment denying reports about a rift between Kate and Meghan. The spokesperson told the publication: "This never happened."
Meanwhile, Kate had admitted she is really excited about Meghan's pregnancy. During the Duchess of Cambridge and Prince William's visit to Leicester University, a fan asked if she was looking forward to the royal baby's arrival. She said: "Absolutely. It's such a special time to have little kiddies. And a cousin for George and Charlotte, as well, and Louis. It'll be really special."