Meghan Markle continues to face global humiliation after her father Thomas claimed to have snorted cocaine and partied at Playboy clubs.
Thomas worked as a lighting director in the 1970's and 80's and allegedly had "occasional sniff of cocaine" when Meghan was still a child. He reportedly went to the Playboy Club in Philipines but did not indulge in having sex with hookers in the nearby red light area.
Thomas, who worked on three famous shows -- Married … with Children, General Hospital, and Santa Barbara -- said that drugs were very common in the entertainment industry.
According to RadarOnline, Thomas said, "In the industry I worked in back in the '70s and '80s there was cocaine around a lot," he conceded. "And I'm sure that I had an occasional sniff of cocaine."
The 74-year-old continued, "Have I ever paid for a sex worker? Uh, there was a Playboy Club on the top floor of a hotel in the Philippines, [but] I never paid for sex. I would go upstairs and enjoy myself in the Playboy Club, but not … not for sex."
This is the latest revelation from Thomas among a pile of other lies an allegations he has told over the past few months.
The entire situation started snowballing since Meghan's wedding with Prince Harry was fixed. He did a paid photo session with the British paparazzi pretending to get ready for the royal wedding.
Unfortunately, he could not give away his daughter at the wedding as at the last moment he had to undergo an emergency heart surgery. Since then he has been throwing allegations about the royal family stating that they haven't treated him right. But soon apologized for his behaviour.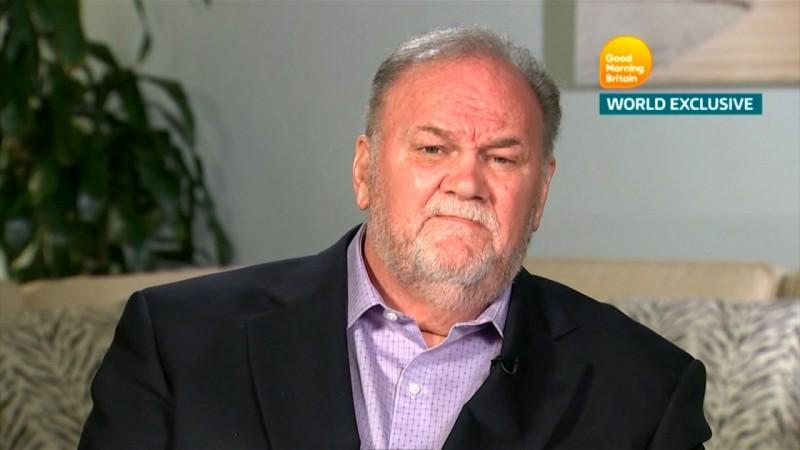 As for Harry and Meghan, they are all set to attend Princess Eugenie and Jack Brooksbank's wedding.