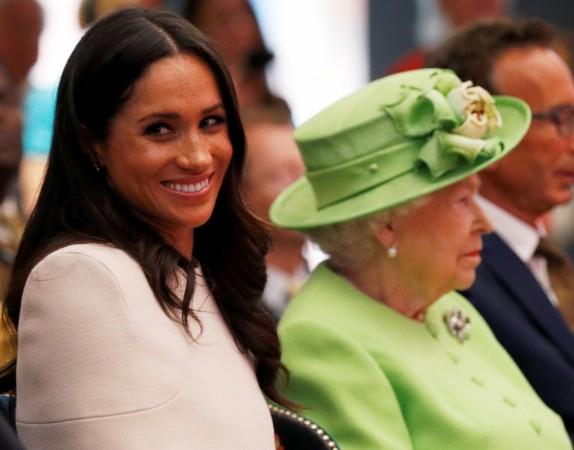 Well, this could be interesting. Meghan Markle is excited to show British royalty how Americans celebrate Thanksgiving. Thanksgiving is a quintessentially North American holiday, with an especially violent and awkward past. The awkward part has to do with the immigrants fleeing British rule to set up a new colony. We don't think the royal family will take too kindly to the celebration of such a rebellion by the Duchess of Sussex. Especially when she is intent on teaching them those very same traditions.
Meghan Markle is determined to show her British royal family members how Americans celebrate Thanksgiving. We've got details on how the Duchess wants to show them how we honour turkey day.
"Meghan is so excited to share her American traditions with her new British family. As the birth of her first child quickly approaches she feels it is important to hold onto and pass down her heritage while also embracing her new life in the UK. Therefore, starting with her first holiday as a Royal, she is determined to share with Harry some of her favourite traditions. And Harry absolutely encourages it," a source close to the former actress tells HollywoodLife.com exclusively.

"When it comes to Thanksgiving it's definitely in Harry's best interest to be supportive because Meghan is an amazing cook and she loves to bake. She's famous among friends for her baking and she always does the best vegan pumpkin pies for Thanksgiving," the source continues.
Thanksgiving dinners with family are always an uncomfortable and awkward affair. We can only imagine how high the stakes will be when the family involved is the British royal one.