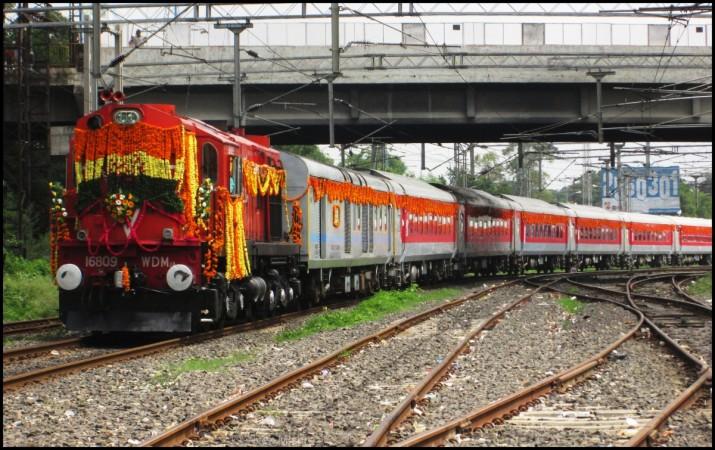 Prime Minister Narendra Modi will flag off Meghalaya's first train connecting the state with Assam's Goalpara district on 29 November.
The new broad gauge railway line connects Meghalaya's Mendipathar railway station – located in Resubelpara, the headquarters of North Garo Hills District – to Dudhnoi taluk in Goalpara. The inauguration ceremony will take place at Maligaon's Kamakhya Junction railway station in Guwahati.
After inaugurating Meghalaya's first train, Modi will address the people of Garo Hills through video conferencing, Deputy Commissioner of North Garo Hills district, D Sangma said, PTI reported.
The proposal to build a rail line between Dudhnoi and Depa Garat village in Meghalaya's East Garo Hills district was approved during the 1992-93 Railway Budget. However, later the alignment was changed to Mendipathar in 2007 due to locals' objection.
According to an earlier The Hindu report, the construction of the new alignment began in 2008 but the progress remained slow due to delay in land acquisition both in Meghalaya and Assam.
In 2010, Meghalaya started the process of handing over the land to the railways and it was over only in September 2013, while is Assam, the land was handed over completely by March 2013 after the process began in 2009, according to earlier news report.
Finally in 2014, the Mendipathar railway station was opened and the Northeast Frontier Railway finally carried out the first and successful trial run of an engine on 31 March.