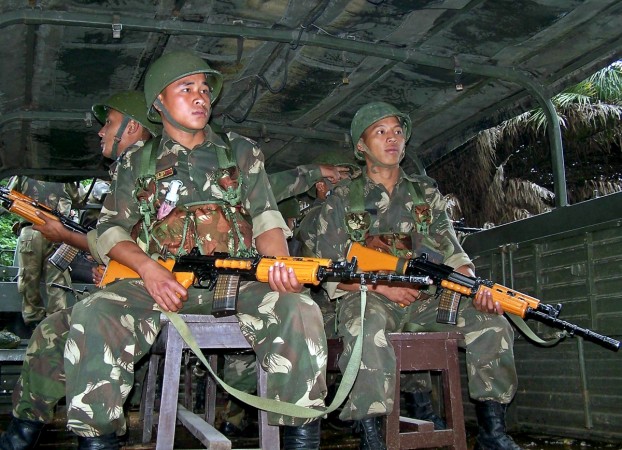 In separate incidents on Sunday morning, the security forces in Meghalaya killed two militants and arrested four others with a cache of explosives.
A team consisting of the state police and the Army killed two militants in Meghalaya's North Garo Hills district early on Sunday morning.
Based on intelligence inputs, the security forces carried out a joint operation on Assam Meghalaya Border in Gen Area Radi of Garo Hills early on 28 June, according to ANI report.
They ambushed the hideout of two Achik Matgrik Elite Force (AMEF) militants and shot them dead at around 4:45am.
"The militants fired at the security forces, triggering a gunfight in which two unidentified militants were killed," Inspector General of Police GHP Raju told IANS.
Of the two, one has been identified as Jimmy alias Laknu, one of the most wanted militants . He was behind several ambushes against the Meghalaya police, IBN Live reported.
The security forces recovered two pistols, rounds of ammunition, a mobile handset with 3 SIM cards, several documents and medicines from the militants.
The four other militants were arrested in a separate operation carried out by a joint police team from Assam and Meghalaya, IG Raju said.
The security forces arrested four militants of the Assam-based National Democratic Front of Bodoland-Songbijit (NDFB-S) faction from the Meghalaya's East Jaintia Hills district. They also recovered large quantity of explosive materials from them.
The arrested militants have been identified as Santosh Kharkekary alias K. Shimang, Bolashi Boro, Gambor Gayari and Deimalu Basumatary.