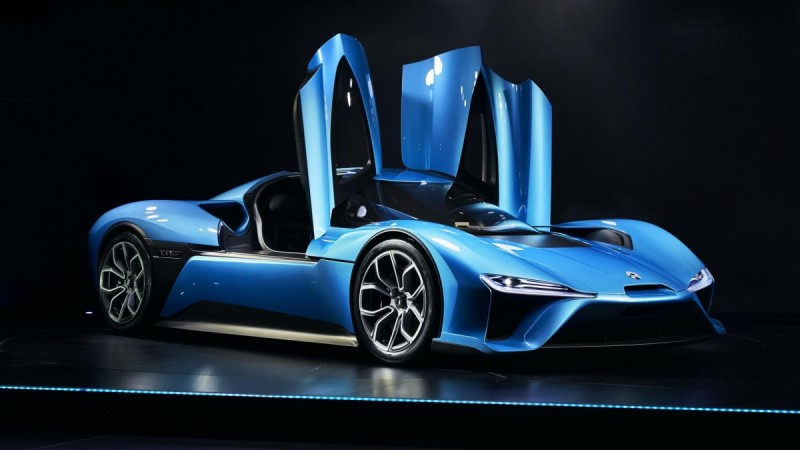 The automobile industry is evolving every day and what seems to be gaining traction are the electric vehicles. And here comes a new global brand, NIO, from electric car company NextEV, which hopes to help the "users rediscover the 'joyful lifestyle' of car ownership by creating inspiring vehicles that deliver superior performance."
The NIO brand also unveiled its electric supercar, NIO EP9, which claims to be the world's fastest electric car. Wondering what makes it the fastest? Here you go! On October 12, NIO EP9 set a new lap record at Nürburgring Nordschleife in Germany. It lapped the 20.8km motorsports complex in seven minutes and 05.12 seconds, beating the previous EV lap record. And on November 4, it added a new EV record at Circuit Paul Ricard in France, recording a time of one minute and 52.78 seconds, eclipsing the previous record of two minutes and 40 seconds.
"Today we launched our electric supercar that broke the record at the Nordschliefe. The NIO EP9 was born to push limits and is the first stage of automotive production for NIO. It is a statement of our vision and technical and manufacturing capabilities," said NextEV Founder and Chairman, William Li.
"It is a best-in-class product that showcases what is possible with electric vehicles. We believe that when the car ownership experience exceeds expectations, electric vehicles will become the natural choice for everyone, leading to a more sustainable tomorrow. And with that, our vision of a blue sky will come true," he added.
Now, let us talk about the motors that are powering the new EP9. It gets four high-performance inboard motors and four individual gearboxes and delivers 1-MegaWatt of power, equivalent to 1,341bhp. EP9 accelerates from 0-200kph in 7.1 seconds and has a top speed of 313kph. It can be charged in 45 minutes and has a range of 427km.
The EP9 is capable of achieving 24,000 Newtons of downforce at 240kph.