Kirsty Bertarelli, the English songwriter and singer who was crowned as Miss UK and second runner up in Miss World 1988, has added another title to her credit. She topped the list of the richest woman in the UK recently.
The wife of Italian-born Swiss businessman, Ernesto Bertarelli, is worth more than Harry Potter author JK Rowling, pop superstar Adele and The Queen as her wealth eclipses their combined wealth.
With a net worth of £11.5 billion, the British beauty queen and Swiss bio-tech tycoon acquired the fifth position in the list of the UK's richest people released by Sunday Times, beating The Duke of Westminster and the Grosvenor family.
Also read:Jeff Bezos: 7 things to know about the 'world's richest man'
Bertarelli began her journey in the world of fashion when she was a teenager. Although her dream was to become a very popular musician, she joined the Manchester Model Agency after leaving school at 16.
"I was quite a popular girl. I was never short of a card on Valentine's Day. I was in the school choir and quite sporty. I played hockey and lacrosse. I always had quite a small frame so if I got the ball, I used to get rid of it quickly before I was stampeded by the rest of the girls," the former beauty queen said in an interview with Daily Mail.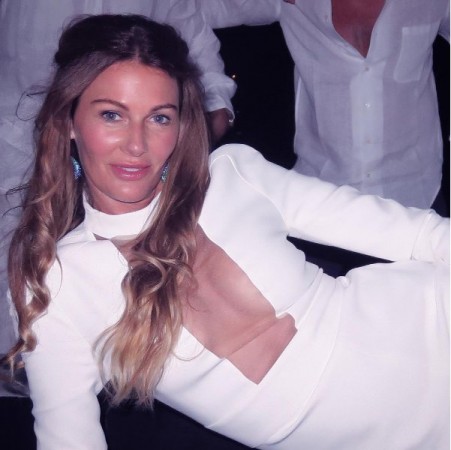 The 46-year-old songwriter also revealed that her mother inspired her to enter the world of music. "My real passion at the time was to sing. It was a dream from when I was very young. My mother had sung and there was always music around the house. It had always been part of my life," she said.
But her life changed after an unexpected event. Bertarelli suffered from bacterial meningitis in 1988 and it nearly killed her. She described the incident in the following words:
"At first my parents thought I had flu. I had terrible pains in my head and my spine. I remember feeling that I was lapsing into a deep sleep and I couldn't wake up. It was all very bewildering. I was on a drip for a week," she said.
Black Coffee, the popular song by Girl group All Saints, that topped the music chart in 2000, was written by the British beauty queen. She said her inspiration to write the song was her husband, Ernesto.
"I had just met him and wrote the lyrics 'I wouldn't wanna be anywhere else but here'. It really was young love. The All Saints particularly loved that song. Although I had a deal with Warner, I decided to give it to them, which was fantastic because it went to No1. It didn't make me a fortune but it was a real accolade to hear my song on the radio," she revealed.