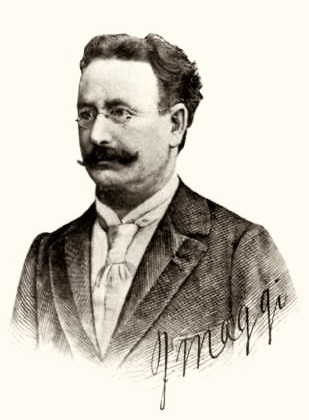 Amid all the controversies over Maggi noodles, let us introduce you to the man behind Nestlé's famous brand that has been the love of all until an Indian food safety watchdog found excess lead and MSG content in the product.
Julius Michael Johannes Maggi, the Swiss entrepreneur, who invented pre-cooked sauce and ready-made soups, gave his name to the instant food brand.
Born in 1846 to Michael Maggi, an immigrant from Italy, and his wife Sophie from Switzerland, as the fifth child, Julius became the man who is responsible for the two-minute instant noodles.
How Maggi, the brand, was born?
The international brand, which has everything from soup to noodles, came into existence in 1897 in Germany. However, the company began marketing in 1872 from Switzerland.
Julius, who was just 23 years in 1869, took over his father's mill and thereafter became the pioneer of industrial food production. He became the pioneer of manufacturing protein-rich meal and ready-made soup, both consisting of legume, which reached the market in 1886.
The idea to make the food protein-rich came at the backdrop of crisis in milling industry. Julius met with physician Fridolin Schuler to help uplift the industry with latter's concept. Schuler had a concept for improving the nutritional content of meals by making it from milled pulses or legumes, Hidustan Times reported.
They experimented with the idea for two years and finally introduced the product in the market in 1884. However, their idea worked only for two years, after which Julius went to back to making his initial products, ready-to-make soups.
He invented instant soups in many flavours, but pea and bean soups were the most successful ones.
Julius even got the support of Swiss government, which wanted instant foods for the women, as more of them were taking up careers back then.
Amid all this, in 1897, Julius established the company Maggi GmbH in Singen, Germany and lived until 1912 to see his company flourishing.
However, before dying at the age of 66, Julius had already spread the market to Paris, Berlin, Singen, Vienna, Bregenz and London, where he opened subsidiaries and to the US where a representative office was established.
Years after his death, in 1947, Nestlé SA, then known as Nestlé-Alimentana SA, acquired the holding company of Maggi, which eventually reached the Indian markets as well.