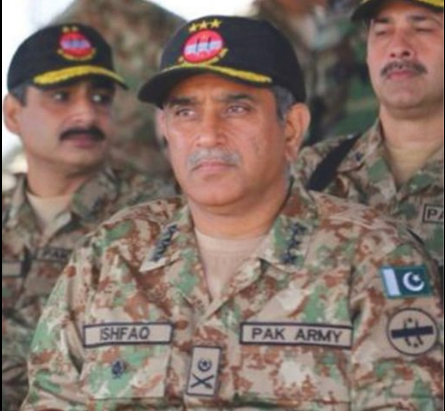 Lieutenant General Ishfaq Nadeem Ahmed has emerged as one of the strongest contenders for the position of Pakistan's next army chief once current Army Chief General Raheel Sharif retires on November 29, 2016.
Ahmed is currently serving as Multan Corps commander and is an important part of the counter-terrorism operations of the country. He is reportedly among the four senior-most generals who were being considered for the post of the army chief.
According to Dawn newspaper, it is only Prime Minister Nawaz Sharif who knows who the next army chief will be. However, it is believed across political circles that Ahmed will be the next army chief after General Raheel Sharif retires this year. Ahmed will be the 16th Chief of Army Staff (COAS) Pakistan.
Ahmed is part of the 34 Azad Kashmir Regiment and had earlier served as Chief of General Staff after being appointed to that position by General Sharif. He had also drawn the blueprint for Pakistan Army's campaign against terrorism called Operation Zarb-e-Azb while he was serving as director general of military operations (DMGO).
Ahmed, who hails from Nila, served as Chief of Staff of strike Corps Mangla as Brigadier and is considered one of the finest soldiers in the Pakistan Army.
General Ahmed's father worked with Radio Pakistan as an engineer till retirement. He also has two brothers — Dr Irfan Salim Ahmed (Executive Director at the Centre of Nanotechnology in the University of Illinois, US) and Imran Naeem Ahmed (a journalist par excellence).
Ahmed completed Staff College Camberley and was considered an exceptional officer. He studied in Rawalpindi's St Mary's School along with his brothers. He was part of the 62-Long Course of Pakistan Military Academy, the News Tribe reported.
General Ishfaq was promoted to the three-star General rank on August 8, 2016, along with three others. According to military sources quoted by the media house, Ahmed was assigned any posting since he had topped a professional training course abroad.