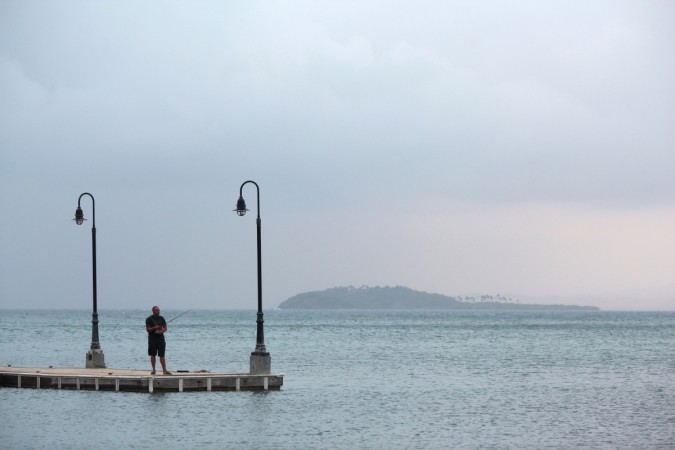 Have you ever felt tired of civilisation? Wanted to run away from the hustle bustle of the maddening crowds?
Here's a living example that might inspire you, if you are seeking the silence and peace of an off-the-grid living. This about a man who bought a faraway island 44 years ago and decided to settle down there with his wife. The best part, however, is that today, he lives with cows, sheep, and penguins.
Rob McGill bought the Carcass Island in the Falklands, a South Atlantic archipelago near the coast of South America, as he was 'tired of people'. The 72-year-old farmer bought the island for £30,000 with the help of a bank in 1974.
During the 1982 Falkland War between Argentina and England, Rob McGill told MailOnline Travel that he felt extremely lonely in the capital of Falkland Island, Stanley. He was apparently fed up with the people and decided to move into the island seeking peace and harmony.
He currently runs a small bed and breakfast (BnB) place on the island far away from the humanity. "I used to work in Stanley on the boats and things. But as time went on I decided I just didn't like people's attitudes and I wanted a more peaceful life," McGill told MailOnline Travel.
The couple who moved in the early 1980s has around 2000 sheep, 20 cattle and a farm where they even grow carrots and potatoes. For electricity, they possess a wind turbine and a few diesel generators. For supplies, they have a small airstrip where the goods are flown in every two weeks. The couple also possesses a boat and a land rover to move around the island.
Although they are living far away from the crowd, the internet has been a boon for the elderly couple as they told MailOnline Travel, that it's a "great help when you're living on an island", even with checking for weather updates.
The island is also home to Magellanic penguins that are found in Falklands islands. Maybe, this is the reason why the couple moved into their paradise island.
So, when are you moving?