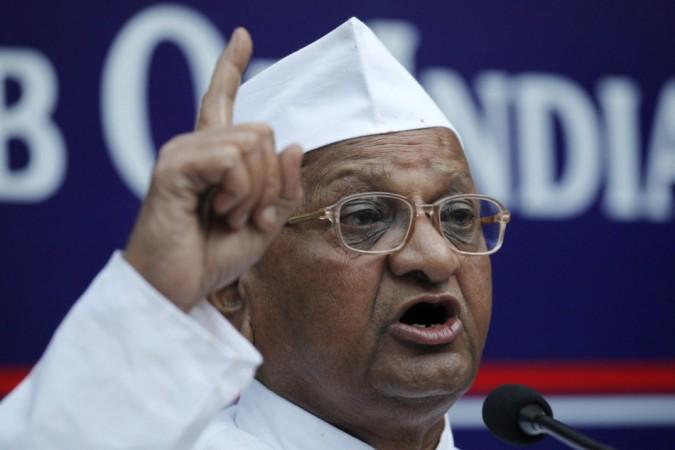 In a bid to put pressure on the government to pass Lokpal Bill and fulfill other demands, anti-corruption crusader Anna Hazare has said that there will be a 'jail bharo' (fill the jail) protest if Team Anna's demands are not met in three-four days.
Team Anna has announced indefinite fast in New Delhi starring July 25, coinciding with the swearing-in ceremony of Pranab Mukherjee as President.
Team Anna has objected the President's post for Pranab, accusing him of having involved in various corruption activities. They are expected to release documents supporting their allegations against the former finance minister, on the day he assumes the President's Office.
However, this time around, Gandhian Anna Hazare will not fast owing to his ill-health but core Team Anna committee member Arvind Kejriwal, Manish Sisodia and Gopal Rai will be leading the hunger-strike in Jantar Mantar. The Delhi police have given permission for their protest till August 8.
Besides strong Lokpal Bill, Team Anna is also demanding the government to appoint a special investigation team to probe into their allegations against 15 Union Ministers in UPA cabinet, including Prime Minister Manmohan Singh and President-elect Pranab. They have also sought to try these cases in a fast track court.
This week, addressing a public gathering, Kejriwal called upon the supporters for a 'do or die' protest.
"We will start a fight to finish. This time around we are not going to give up our fast just on assurances. We will continue our fight until our demands are met," he said.
India Against Corruption activists in different states will also observe the protest in their respective cities from Wednesday.