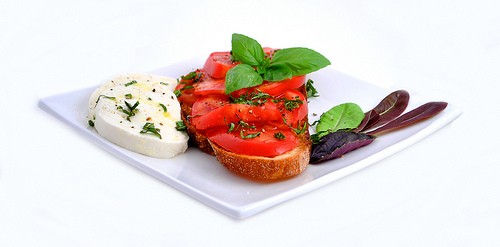 Eating a Mediterranean diet may help lower the risk of peripheral artery disease, researchers reveal.
Peripheral artery disease (PAD) is a condition when the build-up of fatty deposits in the arteries reduces blood flow to different parts of the body, mainly to the limbs. The condition can increase the risk of stroke and heart attack.
According to a Spanish study, sticking with a Mediterranean diet - rich in fruits, vegetables, legumes - supplemented with either olive oil or nuts, prevented development of peripheral artery disease. Compared to a low-fat diet, the prevalence of peripheral artery disease was lower among people who followed a Mediterranean diet.
Nearly 7,500 people, aged between 55 and 80, participated in the study. More than half of the participants (58 percent) were women. The participants were either type 2 diabetic patients or carried three cardiovascular risk factors but were completely free from peripheral artery disease and cardiovascular disease. The participants were divided into three different groups, according to the type of diet they followed - 1) Mediterranean diet supplemented with either olive oil or nuts 2) low-fat diet.
Dr. Miguel Martinez-Gonzalez, from the University of Navarra in Pamplona, Spain and colleagues followed the participants for nearly five years. During this period, 89 people developed peripheral artery disease. Cases of the disease were significantly lower among the Mediterranean diet group, either based on olive oil or nuts, than the low-fat diet group.
"Now we have this very strong reduction in the risk of peripheral artery disease," Dr. Martinez-Gonzalez, told Reuters Health. "This is very reassuring."
Last year, the same researchers had reported that Mediterranean diet can help protect against heart diseases and strokes. The findings reported in the New England Journal of Medicine in February made them think that the same diet can be used to manage inflammation and cholesterol levels, and thus be useful in protecting against other diseases related to the arteries, Reuters Health reported.
"From a biological, mechanistic point of view, the underlying disease process for peripheral artery disease is exactly the same as for stroke or (heart attack). It is atherosclerosis, or disease of the arteries," Dr. Martinez-Gonzalez, added later.
The study has been published in the Journal of the American Medical Association.