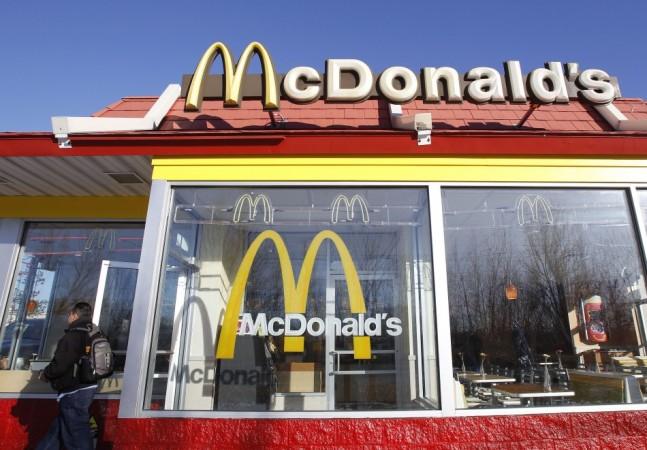 US fast food chain McDonalds will launch its first pure vegetarian outlet near the Golden Temple in the holy city of Amritsar next year.
In an attempt to "Indianise" its menu to its millions of customers and cater to the needs of the vegan Indian population, the world's second-largest restaurant chain after Subway is expanding the number of vegetarian outlets in the country.
"It will be the first time we have opened a vegetarian restaurant," Rajesh Kumar Maini, spokesman from McDonalds India, said according to Mail Today. "There is a big opportunity for vegetarian restaurants (in India) as many Indians are vegetarian."
"At the moment, India is still a very small market -- we just have 271 restaurants in India and across the world we have nearly 33,000,' he said. "But when you look at the potential of the country, it is one of the top priority countries and we are laying the groundwork for capturing the market."
After launching its first vegetarian outlet in Amritsar, the food chain is said to open another one in Katra, near the Vaishno Devi cave shrine in Jammu and Kashmir. It is one of the most revered Hindu pilgrimage sites of worship in the country and every year nearly eight million worshippers from all over visit the temple.
"It was the whole idea of going local and creating flavours that would create acceptance for us," Maini said according to AFP. "We had to look at the whole market innovatively and we realized only chicken-based and vegetarian food would work."
Presently, McDonalds in India has nearly half of its menu vegetarian, while its non-veg section includes mostly chicken items. Neither beef, nor pork is favoured by the Indian population, of which Hindus and Muslims constitute the majority.
"The reasons were very compelling -- cow slaughter is not allowed because of religious reasons and we couldn't do pork either," Maini explained.
The food chain plans to expand the number of outlets in country, including more vegeratian outlets in the near future.
"We plan to nearly double the number of outlets to 500 plus within the next three years," Maini told the news agency.