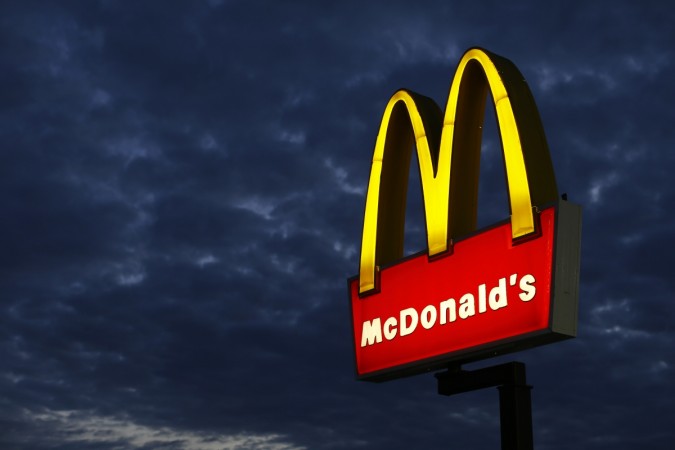 A McDonald's outlet in Zuchwil, Switzerland, treated its customers to porn along with hamburgers Saturday evening. A series of X-rated episodes from the Sexy Sports Clips programme aired by German channel Sport 1 was accidentally beamed on a large video screen and the shocking part is that none of the staff members noticed it.
The broadcast went on for a long time before a staffer stopped it. Fortunately, there were only adults dining at the restaurant at that time. Embarrassed McDonald's bosses apologized for the error.
Zuchwil is a town of around 8,600 people in the Swiss canton of Solothurn.
A customer Steffen Reiniger, 24, was at the burger joint with some friends when they noticed that the large video screen was showing hardcore porn.
"We were only a group of men so it didn't bother us, although what would have happened if there was a family in the restaurant at that time I don't know," Reininger said, The New York Post reports.
McDonald's defended its employees. A spokesperson said: "If our employees didn't immediately realise what was going on, it's because they were concentrating on our customers and their work," Metro reports.
Authorities at McDonald's said that the employees at the restaurant are asked to leave the television tuned to the Eurosport channel and it is seldom changed. Spokeswoman Aglae Strachwitz said that sometimes the workers "change the channel to please a customer."
Strachwitz further said that the staff members at the outlet had no idea that Sport 1 also showed porn.