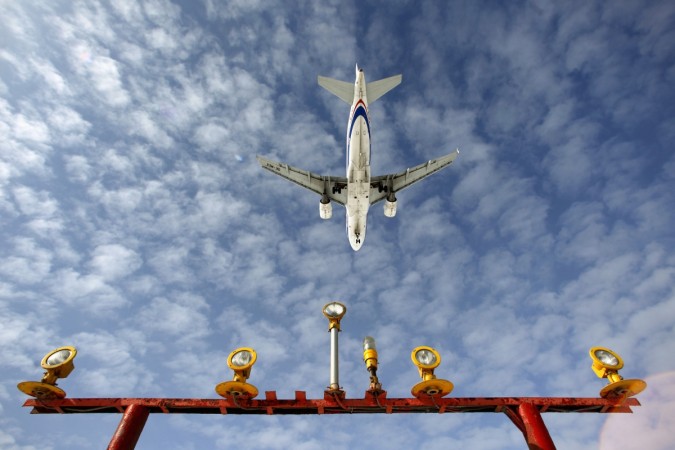 Mukesh Ambani's private Airbus 319 has reportedly caused him some embarrassment after distress calls were made from it while it was not even airborne.
On the night of 10 November, around 8.32 PM, the Mumbai Air Traffic Control's main tower received a Mayday alert, which is an internationally recognised signal for distress alert, especially during life-threatening situations, Mumbai Mirror reported. The distress call said that the engine of the flight, which was on a Delhi-Lahore-Muscat route, was on fire and that the aircraft was in rapid descent.
By the time the ATC officials identified the aircraft as that of Mukesh Ambani, the second Mayday signal was sent, around 8.38 pm. This distress call repeated that the engine was on fire and that the airbus was falling into the sea.
"We contacted the air traffic controls of Delhi and Muscat if they reported an emergency. We also checked with planes flying in that zone if they could see any aircraft with its engine on fire," a senior ATC official said.
Once the ATC officials of both Delhi and Muscat confirmed that all operations were normal, and that no nearby planes had reported any unusual sightings, Mumbai ATC shifted its focus to locating the radio frequency of the distress signals.
Imagine their surprise when the source of the call was located nowhere in the sky - or plummeting downwards as the calls claimed – but southwest of the Mumbai airport, where the hangars for the private jets are located. However, the Airbus, which is one of the biggest private jets in the country, was found to be empty.
"We sent a team to verify the aircraft parked there," said the official. Once it was confirmed that the distress calls were made from the aircraft parked at the hangar, the ATC team reported the incident to the Directorate General of Civil Aviation. The matter is under investigation since Tuesday and a report will be submitted by next week.
"Initial investigations show the pilot was probably checking whether the emergency systems and the radio were functioning. But he forgot to inform the ATC that he was conducting these tests," a senior DGCA official, close to the investigation, said.
While Reliance spokesman Tushar Pania also confirmed the same, he maintained that all the relevant authorities were informed. "It was a regular mock drill to test the emergency systems and the ATC and the DGCA were informed," he said.
The Rs 242-crore aircraft had been a gift from Mukesh Ambani to his wife Nita for her 44th birthday in 2007 and is maintained by Jet Airways with the assistance of in-house Reliance engineers. The jet is custom-fitted with an office, a master bedroom, a bathroom with a range of showers, a bar with mood lighting, and a cabin with game consoles, music systems, satellite television and wireless communication.